Ortom Laments How Gana Orchestrated Insecurity In Benue
The governor of Benue state, Mr. Samuel Ortom has lamented the spate of insecurity in his state occasioned by the notorious "fugitive", Terwase Akwaza, popularly known as Gana.
Ortom stated this yesterday after a meeting with President Muhammadu Buhari at the State House, Abuja.
Speaking, Governor Ortom said that Gana has made three local government areas in his state unsafe for habitation.
He said: "He is the one instrumental to the Kidnappings happening between Benue and Taraba State.
"All forms of criminality – armed robbery, assassinations and so on.
"The community too have given up because as at today, the three local governments of Katsina-Ala, Logo and Ukum are not safe."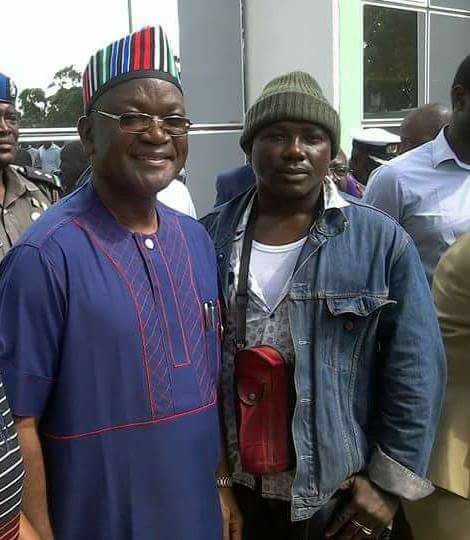 He said that Gana was trained by Boko Haram terrorists and has continued to terrorize the people of the state and Taraba state.
"No educational, farming, commercial activities are going on, the Igbos that are major traders have vacated.
"With operation Y Stroke we are going to move against them and we believe we will be able to surmount them," he said.
Commenting on herdsmen attacks ant the anti-open grazing law, he said:
"On herdsmen and farmers, the place is relatively peaceful.
"The law is being implemented and we have arrested 400 people irrespective of their ethnic background, whether Fulani, Igbos, Yoruba, Tiv, Idoma and we have convicted 50 people for contravening various offenses and we have seized more than 2,000 cattle.
"The law is still in force in Benue State and we are implementing it. Everyone is free to establish a ranch; we are not targeting any individual or group.
"Anyone who wants to do cattle business should come to Benue and ranch, that we have land for it but for open grazing we have no land," he said.
Gana, it could be recalled is still wanted by the security agents.
He has reportedly confessed to almost all the charges against him.
Gana, it could be recalled, was the militia leader who surrendered 84 guns and other ammunitions to Benue State government during the amrs amnesty in 2015.
He made the submission in response to the state government's two-month deadline on the surrender of illegal weapons.
The handover was carried out in the state, in the presence of the Commissioner of Police and other members of the state security council.
During the handover, Agwaza gave insight into how he came about the arms and weapons:
"My neigbours were overran severally by the enemies from Taraba State.
"It was as a result of the unfortunate incidents that I was made the head of a local militia to check the attacks on our communities."