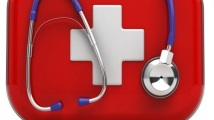 *They should uphold their Hippocratic Oath – Akinola
"The ongoing revelation of massive theft of our common resources and deep fall in oil revenue are enough reasons to understand with government that it is a temporary situation. – Akinola
Governor Rauf Aregbesola
Striking doctors in Osun State have consistently flouted agreements reached between them and organized labour on the one hand and the government on the other. 
This assertion was stated by the coordinator of Osun Concerns Group, a non-governmental organization, Mr. Ayo Akinola.
In a statement released to newsmen over the weekend, Akinola stated that the face-off started in September 2015 with a demand for full payment of salary as against agreement reached with organized labour for a modulated salary being determined by a 17-person joint committee of Labour and government based on revenue of the state.
According to him, "it is regrettable that our doctors whom lives of citizens depend so much upon choose not to understand with government. 
"Other workers on government payroll, including medical doctors in the local governments and other health workers have embraced the modulated salary. 
Akinola
"Nobody is more concerned about workers' welfare than Governor Rauf Aregbesola. 
"He is pained, but there's nothing one can do if the funds are not there".
According to Akinola, the ongoing revelation of massive theft of our common resources and deep fall in oil revenue are enough reasons to understand with government that it is a temporary situation which all and sundry ought to be on the side of government. 
He stated that no profession is superior to the other. 
"If you think the government of Osun cannot meet with your financial demand, the honourable thing is to throw in the towel and allow those who are ready to take up the job. 
"You cannot be in, and at the same time, out of the job. You cannot continue to draw salary which you claim is not good for you," Akinola stated.
He therefore appealed to the striking doctors to see reason in the interest of the poor citizens who cannot afford private facility, and go back to work. 
"As concerned citizens of Osun, we cannot just sit and watch our health facilities devastated. 
"We appeal to their sense of reasoning to go back and accept what their employer could afford or resign voluntarily. 
"They should remember their Hippocratic Oath which makes it mandatory on them to put their services ahead of personal gains".
—
© Copyright 2015 www.elombah.com
Send eyewitness accounts/reports/articles to publisher@elombah.com; follow us on twitter handle @Elombah; like our Facebook page: "Elombah.com"