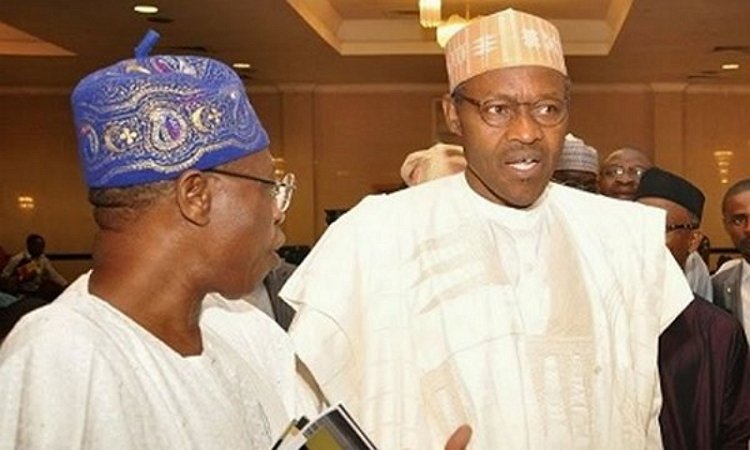 This is to write and express my deep disappointment with our so-called northern elders in politics. Their attitudes on political reciprocity towards their juniors who put in everything in their support leave so much to be desired. 
Personally, having done my best in their support, both at the state and national levels, l've lost all respects for them. 
First, it was Gov. Murtala Nyako at the state level, and now it is President Muhammadu Buhari at the national level. 
My issue with Nyako in Adamawa state is fairly known, so l won't repeat it here; but that of Buhari is not, so I'll say just a little of its basics.
If there is any person, Nigerian or foreigner, who is singularly responsible for Buhari's fourth contest and victory, after 3 unsuccessful attempts, is my humble self. 
At one time, beginning April 2011 when at my instance CPC instituted it's suit before the 2011 Presidential Election Tribunal, to July 2013 when APC was registered, I was the single most influential politician in Buhari's political life. 
Buhari told me and told others as well that he trusted and admired me more than any other Nigerian politician. 
By then whenever l visited with him, I was most welcome by his entire household. Buhari himself always escorted me to the frontage of the house or hotel suite even against my protests when l was leaving.
It was I who generated $3m from my friends to help in the final days of his election in 2011. 
It was I who put in N84m to his election in Adamawa state in the same year when his CPC's key stakeholders in the state were sabotaging him. 
It was in my house that CPC leaders, including Modi, his brother-in-law, Sarki Abba, his PA, Sen. Mo'Allahyidi and the state party chairman came to get money distributed. 
It was I who convinced him to get CPC to go to tribunal when Attahiru Jega, INEC's chairman, pronounced him defeated in 2011. 
It was I who sourced N120 million to pay for the biometrics component of the suit at the presidential election tribunal. 
It was I and Abubakar Malami who coordinated the entire tribunal episode: Malami the legal aspect and I the political and financial aspects! 
It was I who convinced him to approach Tinubu for a merger with ACN after the Supreme Court's dismissal of the suit. 
It was I who drafted and gave him the merger blueprint after he told me he discussed it with Tinubu and the latter had accepted the idea in principle. 
It was I who worked to destabilize and weaken the PDP and taking Jonathan to Supreme Court. 
It was I who atimes write appropriate press statements for him to sign to counter PDP's propaganda on him.  
In short, It was I who laid the very foundation of his contest and victory in 2015. 
Some are known to others, including Prince Tony Momoh, Abubakar Malami, Adamu Adamu, Modi, Sabi'u Tunde, Abba Sarki, A'isha Buhari, etc. and some are not. 
I have evidence on many of these things I claim. But most importantly, he, me and Allah (SWT) know everything that transpired between us.
Alas, how things changed! 
From the morning of March 28, 2015, the day of the presidential election, when we spoke on phone, till date Buhari never picked my calls again, never responded to my numerous texts (except once on 27 August, 2015 on the 30th anniversary of his overthrow), he never saw me to even say to him congratulations on his victory. 
He just simply completely locked me out and abandoned me to my fate – whatever that may be! 
With all due respect, things are never done like that!! Allah (SWT) said in the Holy Quran "Haljazaaul ihsaani ilal ihsaanu". 
I am afraid the attitude of President Buhari towards me has unfortunately not complied with this Allah's command.
Is all these the work of the so called cabal? I doubt it. Not that l need anything from him; l don't. 
But l want at least a thank you from him; after all, even the Holy Qur'an starts with words of gratitude. 
But for him to be president and pretend as if I never existed, talk less of ever doing anything for him, is really very unfortunate. 
In any case, it's not me that this attitude will ultimately hurt most; it's him, because it won't do him any good, politically or otherwise, neither here on earth nor in the hereafter. 
But as we say in Fulfulde, 'ko juti fu be kerol, sei Lamu Jaumirawo'.
This is a warning to all our young and upcoming Northerners to be weary of our so-called Northern Elders, especially the politicians amongst them. 
They're not essentially what they portray themselves to be. They portray themselves to be harmless sheep – but they're not; they're wolfs in sheep clothing.
My prayer for now is that may Allah (SWT) heal President Buhari to come back and meet us well and hearty and give us all long and productive life. Ameen.
Would you like to be receiving ALL Elombah.com news links 'On The Go' on WhatsApp?  If yes, please provide us your WhatsApp number via publisher@elombah.com or inbox +2349050382526 and you are ready to go!
© Copyright 2017 www.elombah.com; unless otherwise indicated, all images are courtesy of Twitter; send eyewitness accounts/reports/articles to publisher@elombah.com; follow us on twitter @Elombah; like our Facebook page: Elombah.com; join us on WhatsApp HERE
For advert placement call us on +447460770987, +2349050382526