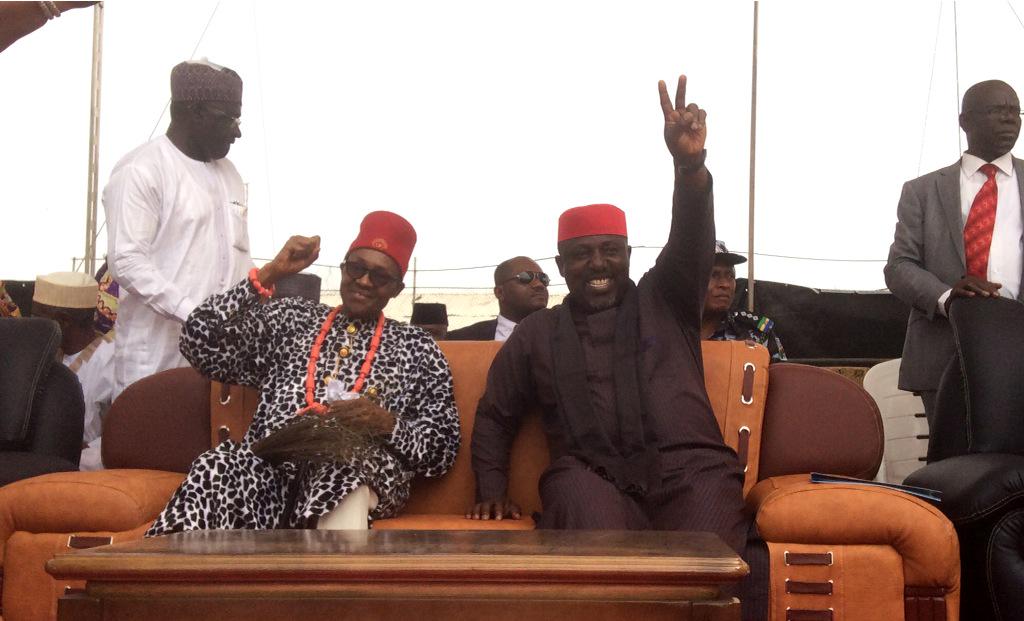 OYC LAUD THE DECLARATION OF OWELLE ANAYO ROCHAS OKOROCHA AS THE IGBO POLITICAL LEADER BY NDIGBO FOR ONE NIGERIA, SOUTH EAST POLITICAL MOVEMENT AND OTHER GROUPS
The Ohanaeze Ndigbo Youth Council hereby laud NDIGBO FOR ONE NIGERIA,NFON , the South East Political Forum and other groups that recently declared the Imo Governor Owelle Anayo Rochas Okorocha as the Igbo Political Leader.
This declaration is well merited in view of his transformational leadership and his effort to ensure that Ndigbo were not completely sidelined in the present dispensation.
Owelle Rochas Okorocha is a bridge builder par excellence and it is on record that he is now building a gargantuan National Secretariate for Ndigbo today at the Ohanaeze Ndigbo Headquarters in Enugu.
Ealier on he had built an Igbo Centre at Emene near Enugu . Owelle is a true son of Igbo land and has empowered so many Igbos .
He also recently  made spirited moves to ensure that Imo militants are included in the federal government Amnesty Deal.
We therefore encourage him to do more to better the lots of Imo and Igbo people.
SIGNED
ALEX OKEMIRII
CHAIRMAN OF STATE CHAIRMEN
OHANAEZE NDIGBO YOUTHS 
AND CHAIRMAN 
EBONYI STATE CHAPTER