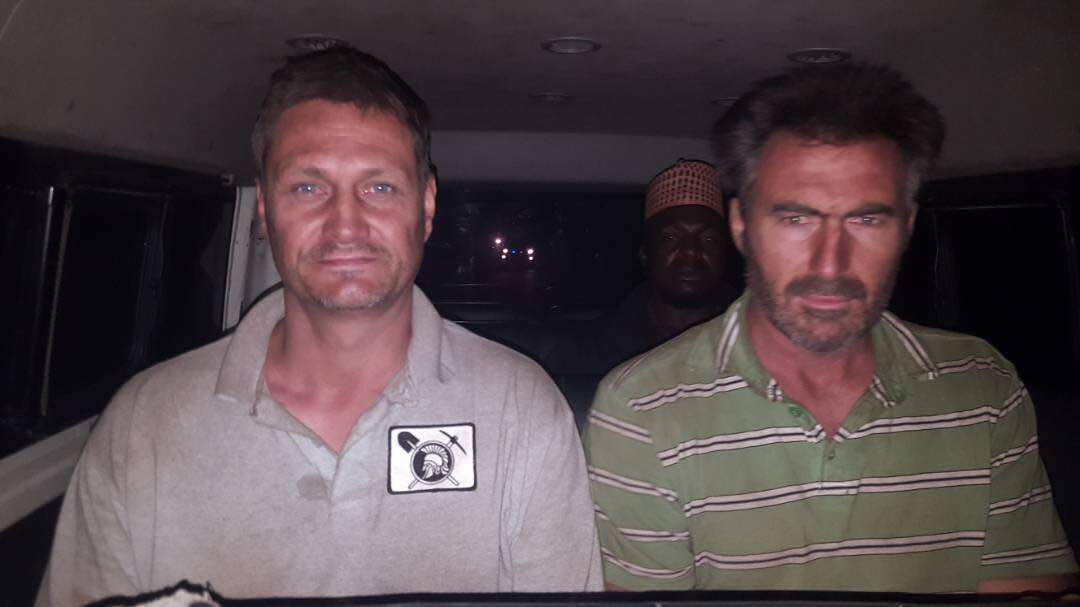 27/1/18:  Mr Thomas Arnold Pearce and Mr Hendrik Gideon Smith, The 2 South African white Men Kidnapped in Maidaro Village at a Minning Site On 23/1/18 and taken to Birnin Gwari Forrest kaduna State have been Rescued 0300hrs Of today 27/1/18 as a result of intense pressure mounted on the Kidnappers by the Intelligence Response Team IRT, Police Airwing Helicopter patrol and Kaduna State Command Police.
Victims were moved from Kaduna to Abuja This Morning and after debriefing in IRT Office Abuja, They were handed over to the South African Embassy and Their Company representative 7am this Morning for Medicals and other Immediate Needs.
Victims are in good health Condition and they have gave useful informations to the Police that will help in the Investigation.
Some Suspects arrested and Seriuos efforts to arrest remaining gang members in Progress.