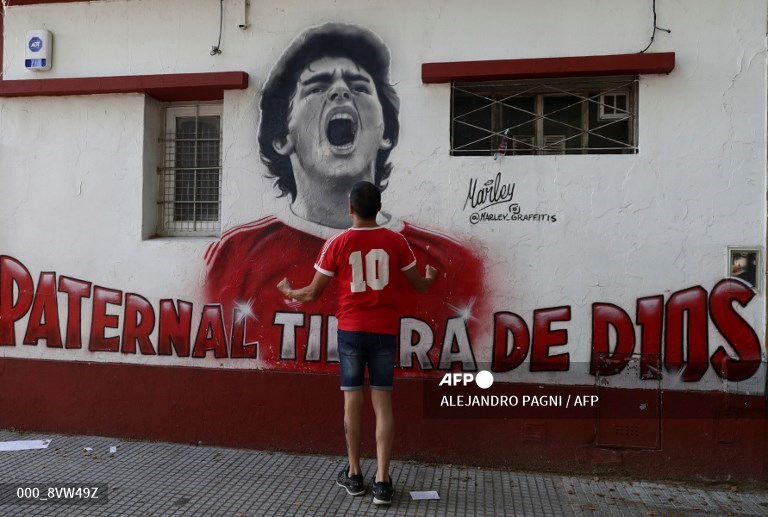 Pele: "I have lost a dear friend, and the world has lost a legend. One day, I hope, we will play soccer together in the sky."
A painter draws a portrait of Maradona on the walls of a destroyed home in Syria.
Diego's legacy will live on across the world.