Police Commissioner Bans BringBackOurGirls In Abuja —Ezekwesili
One of the founding mothers of the BringBackOurGirls (BBOG) movement, Madam Oby Ezekwesili has said that she received an information that the Commissioner of Police says "he has banned all citizens' protests in Abuja.
According to Madam Ezekwesili, the Police Commissioner was also quoted as saying that BBOG and other groups are "constituting a nuisance" in the nation's Federal Capital City.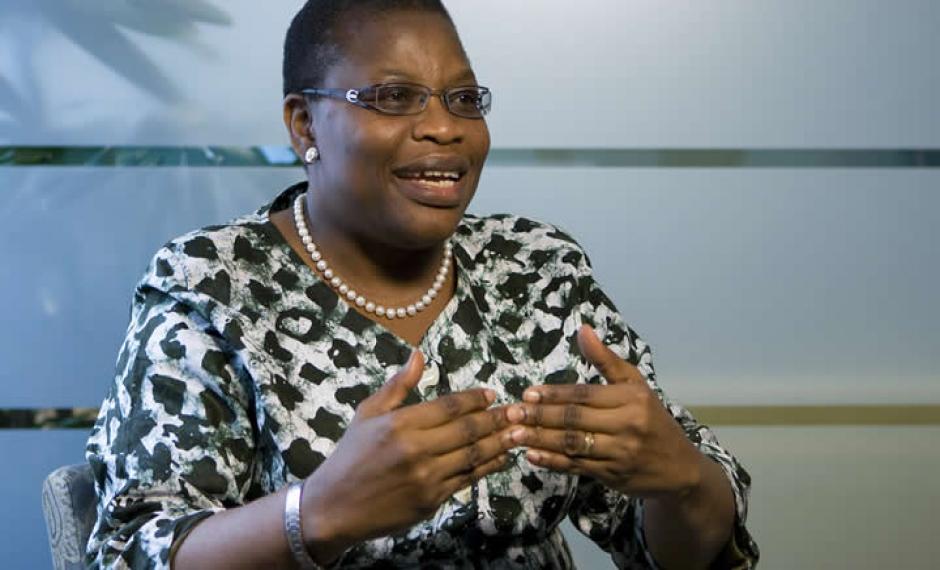 The development is, no doubt, a fallout of the clash between police operatives and BBOG members at Unity Fountain on Friday, as well as the FreeZakzaky group.
ElombahNews had earlier reported that Police Operatives, on Friday, barricaded members of the BringBackOurGirls (BBOG) group from gathering at their usual protest site, the Unity Fountain.
The group had wanted to gather at the Fountain to commemorate the 4 years of kidnap of the Chibok school girls.
Consequently, Madam Ezekwesili, reacting to the police action, said on Twitter:
Journalists just called to say that the Commissioner of Police says "He has banned ALL CITIZENS' PROTESTS in Abuja and that BBOG and other groups are "constituting a nuisance" .

I hop this is just a Tale By Moonlight and not something that the FCT .@PoliceNG CP actually said.

— Oby Ezekwesili (@obyezeks) April 13, 2018
Further, she posted:
I told the Journalists that if the Comm. Of Police truly said he has BANNED BBOG from holding our DAILY SIT-OUT & Special Marches, then he did not READ his Hand-Over Notes well.

.@PoliceNG , YOU CANNOT BAN US.
NO, you tried it in 2014 .
WE SUED.
WE WON.
YOU SIMPLY CAN'T.

— Oby Ezekwesili (@obyezeks) April 13, 2018