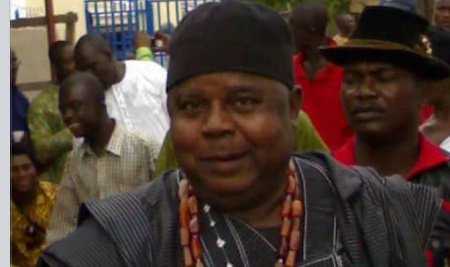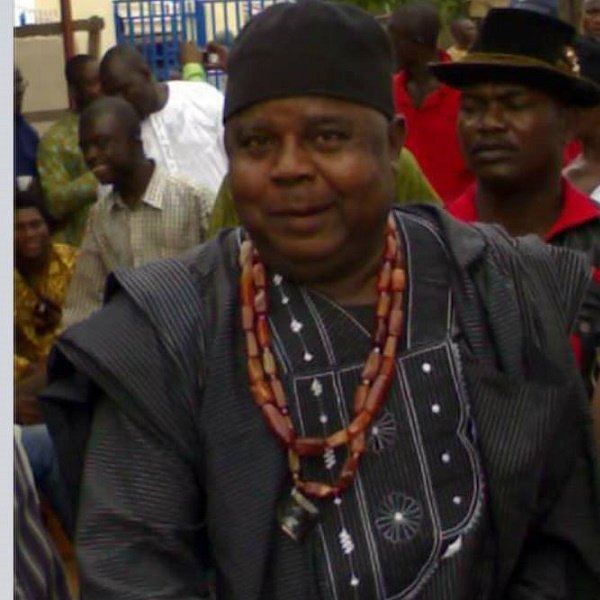 One of Africa's most respected music Icon by name Ichie Pericoma Nwokoye Mezue, the traditional prime minister of Arondizuogu in Imo state is dead.
A Facebook user, Onyelike Achiever Darlington took to Facebook to announce the passing away of the legendary Igbo musician and traditionalist, popularly known as Pericoma.
He wrote: "PERICOMA IS DEAD.
"An Icon and Legend of our time has gone Home, Rest In Peace to the Big Masquerade of Igboland, Ichie Mezuo Pericomo Okoye, Arusi Makaja 1 of Igboland popularly known as Pericoma.
"What a Great Loss!!!
"His burial is taking place today. R.I.P"
Eulogising Pericoma, Emmanuel Onwubiko is Head of HUMAN RIGHTS WRITERS ASSOCIATION OF NIGERIA (HURIWA) wrote:
"We choose to start this with the legendary Pericoma Okoye. Pericoma needs no introduction for most Igbophilias. 
"Born in Arondizuogu, Imo state Nigeria.  Pericoma is a walking library of Igbo history, ideas and culture. 
"His music is best described as oral rendition of rarefied Igbo history. 
"And as typical with the Igbo tradition of storytelling through songs; there is plenty for the curious to learn. 
"Every sentence is layered with meanings that befuddles the 'ofeke' but intended as beacons for the intelligent. 
"We have deliberately selected lyrics based on their themes in particular track, rather than translating the whole song, for our purpose."
© Copyright 2017 www.elombah.com; send eyewitness accounts/reports/articles to publisher@elombah.com; follow us on twitter handle @Elombah; like our Facebook page: "Elombah.com"; call us on +447460770987, +2349050382526