Fellow Nigerians, here are the names the profiles of some of the sinators who staged a walk-out because they hate corruption so badly and as such didn't want Rotimi Ameachi as minister.
Saint Godswill Akpabio [above]: – Presently facing corruption charges with EFCC as recent as last week.
http://thenationonlineng.net/alleged-n108-1b-fraud-efcc-ar…/
Saint Joshua Dariye: – Was arrested for money laundering, removed from Office as Governor for 6 months & state of emergency declared in his state. Still facing corruption case with EFCC till date.
http://www.thisdaylive.com/…/supreme-court-orders-d…/202884/
Saint Theodore Orji :- Pending case with EFCC for allegedly squandered N474billion of Abia state money with his wife & son.
http://sunnewsonline.com/…/group-reports-orji-wife-son-to-…/
Saint Stella Oduah: – Bought 2 BMW N240 million. Was removed as minister. Still undergoing investigation with EFCC.
http://arisenigeria.org/…/651-nigeria-sack-aviation-ministe…
Saint Jonah Jang: – Facing 20 billion corruption charges with EFCC, case still in progress.
http://nationalmirroronline.net/…/alleged-looting-prosecut…/
Saint Sam Egwu :- In 2007, a group, which calls itself the Coalition for Good Governance in Ebonyi State (COGGES) wrote petition to EFCC. In the petition, Sam Egwu was described as the most corrupt Governor between 1999-2007. Case still pending in court.
http://saharareporters.com/…/looting-ebonyi-state-billions-…
Saint Enyinnaya Abaribe: – Impeached as deputy governor for corruption.
http://www.thisdaylive.com/…/impeachment-the-need-f…/186693/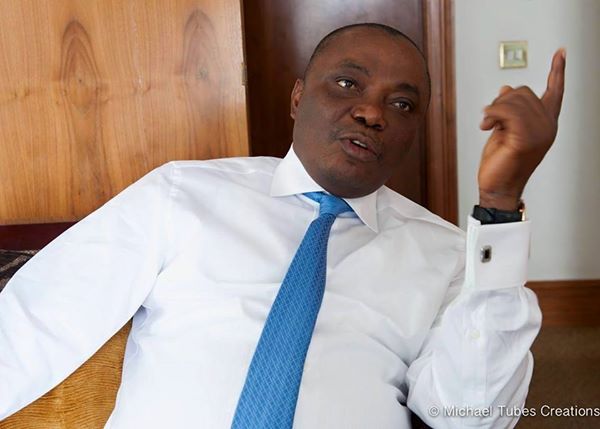 Saint Peter Nwaoboshi – Others could have walked out and be forgiven but not this one who installed Council boss in his LG where he shares the allocation that comes monthly with them.
https://secure.saharareporters.com/…/fresh-corruption-troub…
Saint Buruji Kashamu – When I saw Kashamu among those walking out, I laughed. Kashamu staged a walk-out in protest against corruption. This must be an illusory horror movie. I swear!
http://leadership.ng/…/us-prepares-for-buruji-kashamus-extr…
Culled from Facebook