Enugu Rangers and Super Eagles striker Ifeanyi George has died in a ghastly motor accident along Onitsha-Agbor-Benin road en route to Lagos Sunday morning, March 22.
Multimedia Journalist and MFM FC Media manager, Mr. Olawale Quadry disclosed this on his Twitter handle.
Mr. Quadry tweeted:
"I'm devastated by this sad news. So Ifeanyi George is no more!!! Reports says three Rangers players were involved in a fatal accident on their way to Lagos this morning after the @LMCNPFL break due to the COVID-19 outbreak. Ifeanyi George was confirmed dead."
See photo of the player below: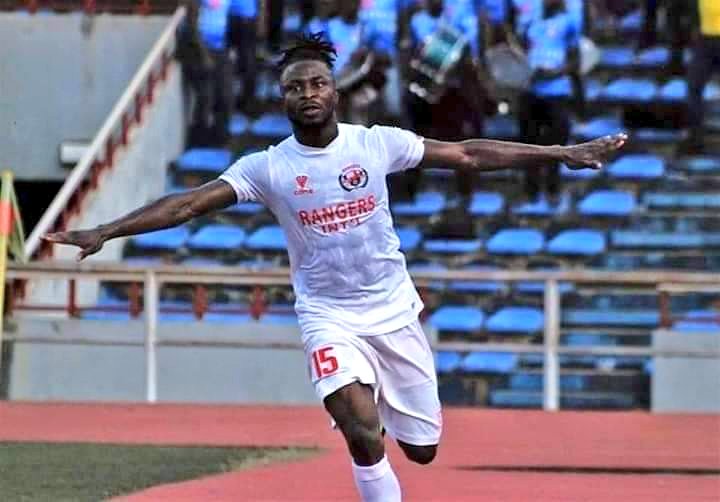 Confirming George's demise, management of Enugu Rangers issued a statement that some of their players were involved in a fatal accident while traveling for the ten-days break.
"According to sketchy information available to the management, our attacking sensation, Ifeanyi George who was in his vehicle driven by his friend including a B team player, had the vehicle smashed into a parked articulated vehicle along Onitsha-Agbor-Benin road, Sunday morning."
See photos of the accident scene below: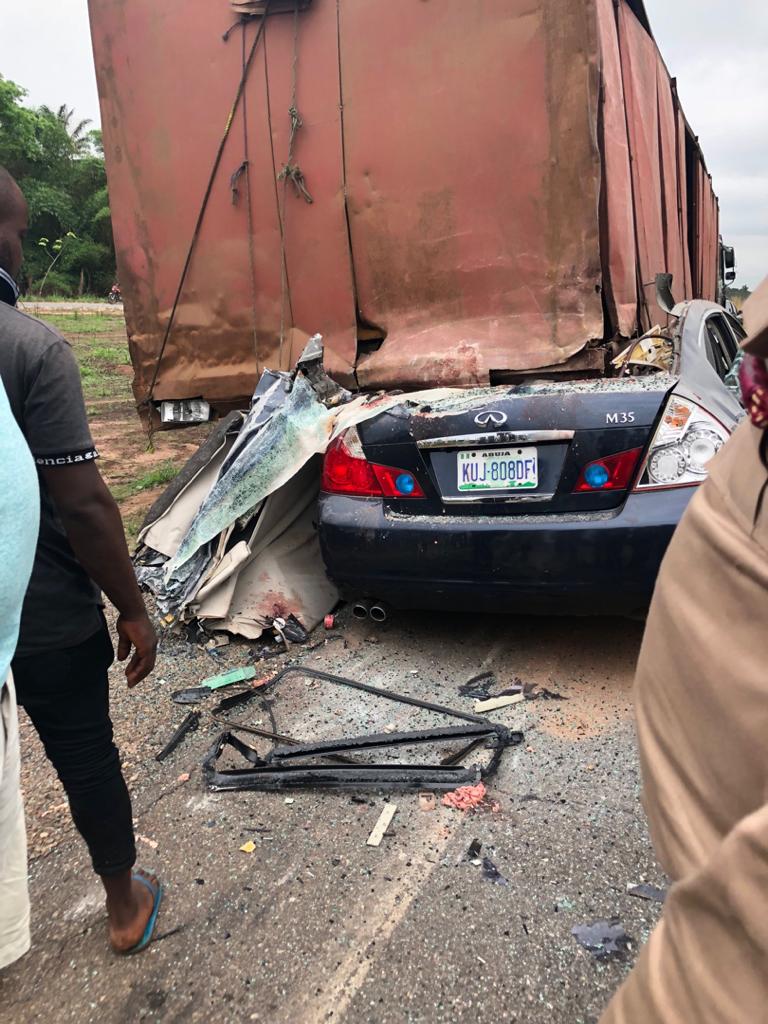 Club's General Manager, Prince Davidson Owumi said in a statement:
"We just heard this disturbing news this morning and what we hear is not palatable. "I await information from my officials that are already on their way to the spot where the accident was said to have taken place. We call for prayers in this hour of pains.
"The management in its wisdom wants its players to be with their various families in this challenging health period.
"It is our belief that the players would maintain a high level of discipline and return after the break stronger to challenge for a top finish in the season."
At the last count, The 26-year-old Ifeanyi George debuted for Nigeria in 2017 against Benin before earning two other international caps.
George, who was former Enyimba of Aba striker, died alongside two others on the spot at the unfortunate incident.