The candidate of the Social Democratic Party [SDP] in the Osun State governorship election held on September 22, 2018, Senator Iyiola Omisore was offered a whopping N480 million plus the All Progressives Congress [APC] senatorial ticket in exchange for his support.
The revelation was made by the former Minister of Aviation, Mr. Femi Fani-Kayode, who happens to be a cousin of Senator Omisore.
Mr. Fani-Kayode blew open the lid taking to his Twitter handle. He wrote:
"On Saturday, Adams Oshiomole called Iyiola Omisore a murderer and by Wednesday he offered him 480 million and the APC senatorial ticket." [Adams Oshiomole is the APC national chairman]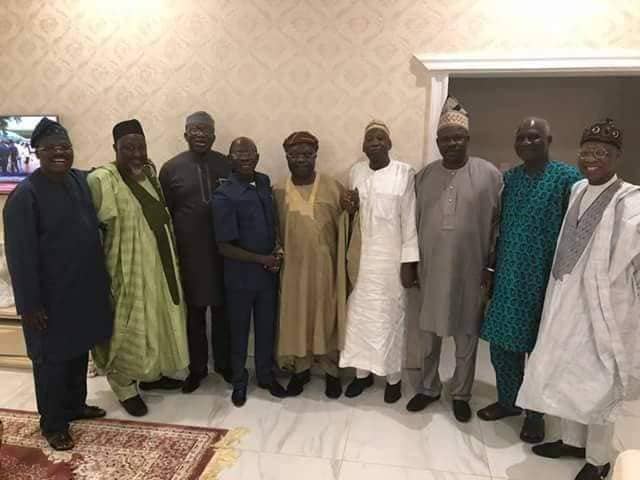 The former Aviation Minister, however, expressed confidence that Omisore will not be inclined fall for the offer. He said:
"I trust that Iyiola will remember that dining with the devil is a risky business. The bible says what profiteth a man to gain the world and lose his soul."
He also added that "the fate of the people of Osun and the outcome of tomorrow's rerun are in the hands of God and not in the hands of any man.
"No matter what the APC does and no matter who chooses to work for them, God's counsel shall stand, His will shall be done and His name shall be glorified."
In another tweet, he still expressed similar confidence that Omisore will support his party, the Peoples Democratic Party [PDP].
He tweeted:
"Iyiola Omisore will not let us down. He is my cousin and I have spoken to him. We are together.
"We will show Tinubu what happens when the Ifes stand together.
"We are going to end the APC's reign of tyranny in the rerun on Thursday."
It could be recalled that the Independent National Electoral Commission [INEC] had declared the Osun State governorship election inconclusive.
The PDP candidate, Senator Ademola Isiaka Adeleke had secured more votes, with some 354 votes more than his APC counterpart, Alhaji Gboyega Oyetola.
INEC, however, had declared the election inconclusive after cancelling the election in some wards and Local Government Areas of the state.
INEC also announced that it will hold a rerun supplementary election holding in seven polling units in the affected areas of the state tomorrow, September 27.
Since the announcement, several governors elected on APC platform and other party leaders, as well as their PDP counterparts, have stormed the residence of Senator Omisore to plead with him to support their candidate.
This, according to available informations, is because the affected areas are majorly the stronghold of Omisore.
It is, therefore, believed that his support will guarantee a win for any of his chosen candidate.