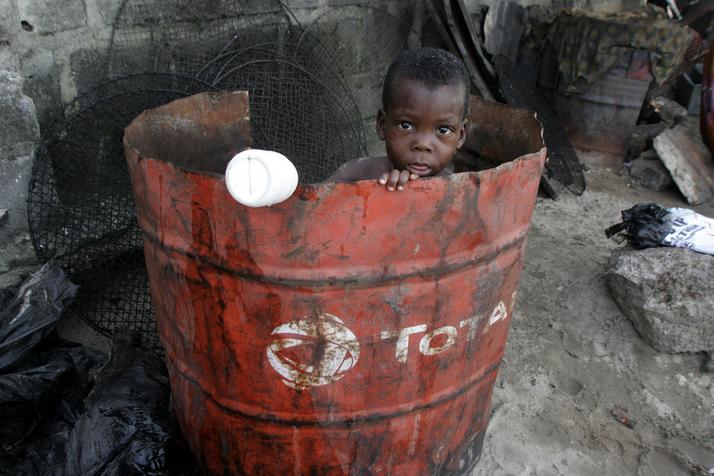 Nigerian state has 36.6 percent unemployment rate riddled with poverty. For intervention on addressing the poverty and unemployment, the government should create a revolving fund which will be an intervention fund for youth empowerment.
The intervention will focus on capacity building / skills training and extend a revolving fund to the identified beneficiaries to enable them to start or improve on their micro-enterprises/income generation.
The Revolving Fund Intervention will enable the beneficiaries to become self-reliant and generate incomes for their households.  They will run their own individual micro-projects and would generate their income.
The revolving fund will help the beneficiaries who cannot access micro-credit in the bank because they do not have collateral start up their own business. Thus, through the revolving fund the beneficiaries can access funds to start a business of their choice that they know they can do better. They will also be trained in business and management skills.
The core of objective of this intervention will be
•    To extend a Revolving Fund to members of the local communities of the economically active women and youth under the age of 18 – 60 years old, so as to empower them to engage in income generating micro projects and businesses for their families.
•    To mobilize and motivate the rural economic poor people and set up self-help income generating projects by training them in entrepreneurial and business skills.
•    To liberate women and youth from economic bondage / dependency
Methodology
The Revolving Fund lending approach will be based on group lending methodology where needy     solidarity groups of 5 people or more form a borrowing group, but each person has her own business to start or run.  The group members co-guarantee each other's loans.  There is no collateral, as the poor lack assets to stake for the loans.  But the group members use peer pressure to ensure loan repayments are done on time and in full. 
A financial training on savings will enable the beneficiaries to grasp the essence of savings and to experience a process of financial discipline. Savings are handled and managed within and by group members and their group leaders.  The groups will be encouraged to open Bank Accounts with commercial banks of their own choice to keep the savings. Business counseling and training continues throughout the year, this is to strategically monitor and guide the beneficiaries in their businesses.
The beneficiaries will be trained on, entrepreneur, financial savings and investment. They will pay 3% interest rate. This is part of the sustainability; the interest returned will be given to other groups as a Revolving Fund to state up business.
The beneficiaries submit a business plan which is first appraised at group level before being sent to the board for appraisal before receiving the first cycle of the fund.
They receive the second cycle of the funds after submitting a business report, which demonstrates that they have kept records, have established viable enterprises and met program requirements.  The beneficiaries are expected to do well so they can be given bigger funds.  A minimal interest rate of 3% per month is charged on the fund to enable the programme to meet its operational costs and to address the need for sustainability strategy and expand its capital base to serve more beneficiaries.
It is expected that in the first quarter of the Year, other credible partners have been identified that will help in facilitating the intervention at the local government levels in collaboration with states.
Primarily, the Revolving Fund Intervention will provide low-income earners the opportunity to establish profitable micro-businesses and increase their incomes, helping them to meet their families' basic needs.  In addition, they develop organizationally, leadership, entrepreneurial, management and business and bookkeeping skills, the ability to save and re-invest, and increased confidence in themselves and their future.
Sustainability
The Revolving Fund Intervention will be expected to have reached self-sufficiency by 2019. Increased beneficiaries will mean more interest revenue for the program, which will contribute to a growing revolving fund and a reduced cost per unit of lending.  Measures to be taken to reduce long-term dependence on grants and subsidies will include re-capitalizing the revolving fund portfolio by plowing back interest earned from the beneficiaries. With this plan, the intervention will become self-sustainable by the end of the year 2019 and to attain independent operational efficiency after 2019.
A revolving fund loss reserve fund of 5% will be set aside to ensure any bad debts.  This money will be put on a Fixed Deposit Account at a Commercial Bank which will earn an interest rate of at least 5% per month.  As a measure to safeguard against bad debts, Nigerian government can take an Insurance Policy and Insurance Programme loans with a local Insurance Company.
Nigerian state through the Revolving Fund Intervention will build a solid and growing fund base with clear business plans, backed by operational capacities that lead to mobilisation of commercial funds from depositors and the     financial system and eventually to full independence from donor support by generating its own income and enough to sustain the programme.
Audu Liberty Oseni, libertydgreat@gmail.com