Supporters and critics of the disputed Ruga settlement programme for herdsmen across Nigeria have welcomed the federal government's suspension of the scheme .
Among the eminent Nigerians and interest groups which commended the action of the federal government are Miyetti Allah Kauta Hore, the umbrella body of the Fulani ethnic group, whose members would have been the major beneficiaries of the policy; Afenifere, Ohanaeze, state governors, lawyers, politicians and some youth groups.
Both Afenifere and Ohanaeze had kicked against it while the Yoruba Elders' Council (YCE) declared the policy dead on arrival in the South West zone.
The leadership of Miyetti Allah said that the suspension of the scheme was a blessing in disguise because several communities in some part of the country were already asking their members to leave their lands because of the policy.
In a swift reaction to the new development, Miyetti Allah said that the proposed Ruga settlement scheme was a curse to them because it brought more hatred to the Fulani ethnic group.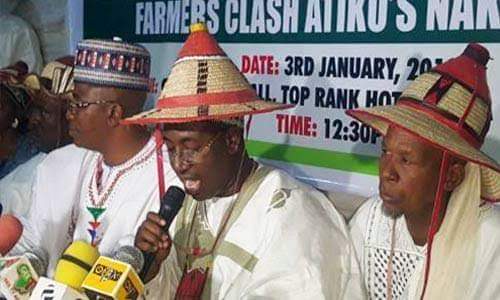 The group said that there was no single Fulani family in the country that does not have Ruga and claimed that they were not consulted on the project.
It asserted that the Ruga project had done more damage than good, especially in the southern part of the country.
In an interview with LEADERSHIP yesterday, the national president of Miyetti Allah Kauta Hore, Abdullahi Bodejo, said that they were in support of the federal government's suspension of the Ruga scheme because neither the group nor their traditional rulers were consulted on the issue.
Bodejo said that the only policy of government that would help the Fulani cause in Nigeria is the provision of facilities in grazing reserves.
He said: "We don't need Ruga settlements. Every Fulani man in Nigeria has a Ruga. The entire scheme is political because even the Fulani leaders and traditional rulers were not consulted.
"What we need is a return to our grazing areas. Facilities should be provided in them so that the herders can graze their cattle because the Ruga issue is political and does not help the Fulanis in the country," Bodejo said.
According to him, "we support him (the president) because the programme was not helpful to us. How do you start a programme that a Fulani man with over 500 cows is not aware of? The Fulanis in the southern part of the country were living peacefully with their neighbours for many years but when this issue of Ruga started, many of them were chased out. There was distrust. That is not good. All the traditional rulers in the North and we the leaders of the Fulanis were not aware of the Ruga programme and we were not consulted. Anything that will make our cows to be destroyed is not good and should not be supported," Bodejo stated.