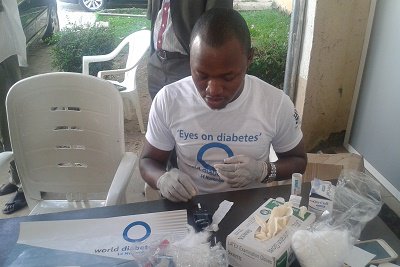 A French company – Sanofi S.A. has taken the war against diabetes to the Federal Capital Territory [FCT] Abuja, offering free sugar check as well as subsidised services to residents.
Sanofi is a global life sciences company committed to improving access to healthcare and supporting the people throughout the continuum of care.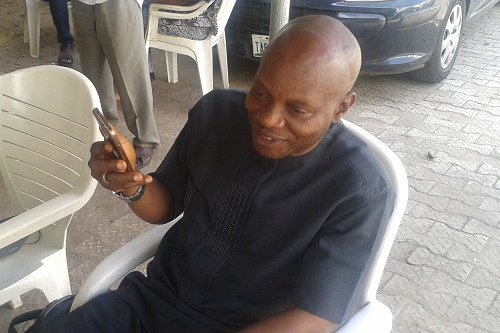 From prevention to treatment, Sanofi transforms scientific innovation into healthcare solutions, in human vaccines, rare diseases, multiple sclerosis, oncology, immunology, infectious diseases, diabetes and cardiovascular solutions and consumer healthcare. 
A beneficiary of Sanofi largesse, Mr. Ikenna Uche
More than 110,000 people at Sanofi are dedicated to make a difference on patients' daily life, wherever they live and enable them to enjoy a healthier life.
Sanofi has invested more than €1 billion over 10 years in its largest industrial complex in the world just outside Frankfurt, Germany. 
Moreover, it recently inaugurated a €75 million high-tech building designed to produce a new type of insulin to treat around 6 million patients.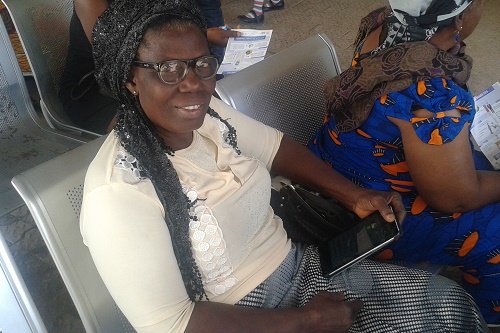 It houses the most modern technology, enabling Sanofi to achieve the highest sterility standards in the industry.
In addition to this, Sanofi is driven by the strong commitment to truly patient-centered, integrated diabetes management.
Another beneficiary of the Sanofi largesse, Mrr. Ngozi Elo
It is collaborating with the life sciences team at Google to improve care and outcomes for people with types 1 and 2 diabetes by driving convergence of science and technology, and developing new tools to better collect, analyze and understand the multiple sources of information impacting diabetes. 
Sanofi S.A. is a French multinational pharmaceutical company headquartered in Gentilly, Paris, France, as of 2013 the world's fifth-largest by prescription sales. Wikipedia
It has a revenue base of 37.05 billion EUR
Sanofi was founded in 1973[6] as subsidiary of Elf Aquitaine (a French oil company subsequently acquired by Total), when Elf Aquitaine took control of the Labaz group, a pharmaceutical company. 
It changed its name to Sanofi in May 2011. The company is a component of the Euro Stoxx 50 stock market index.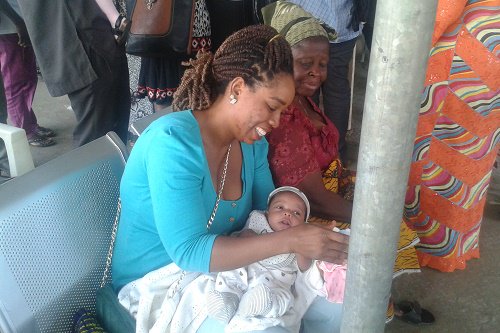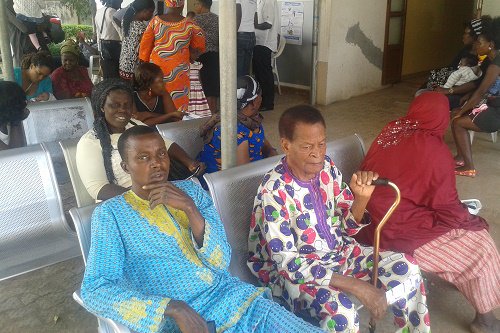 Other beneficiaries
Sanofi engages in the research and development, manufacturing and marketing of pharmaceutical drugs principally in the prescription market, but the firm also develops over-the-counter medication. 
In 1993 Sanofi made a move into the Eastern Europe market by acquiring a controlling interest in Chinoin, a Hungarian drug company that had about US$104 million in sales in 1992.
Yours truly was a beneficiary of Sanofi services during the exercise which took place in Maitama  District Hospital, Abuja on Tuesday.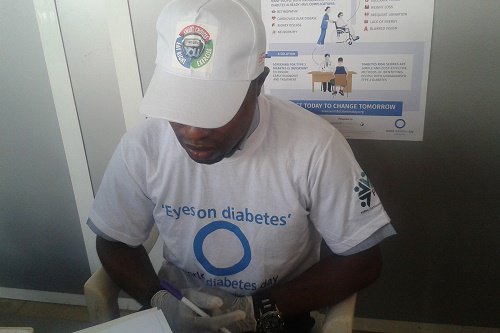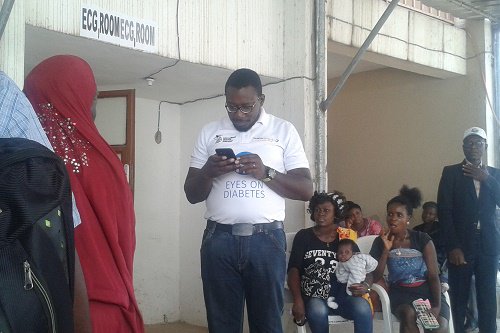 Sanofi personnels
© Copyright 2016 www.elombah.com; Send eyewitness accounts/reports/articles to publisher@elombah.com; follow us on twitter handle @Elombah; like our Facebook page: "Elombah.com"