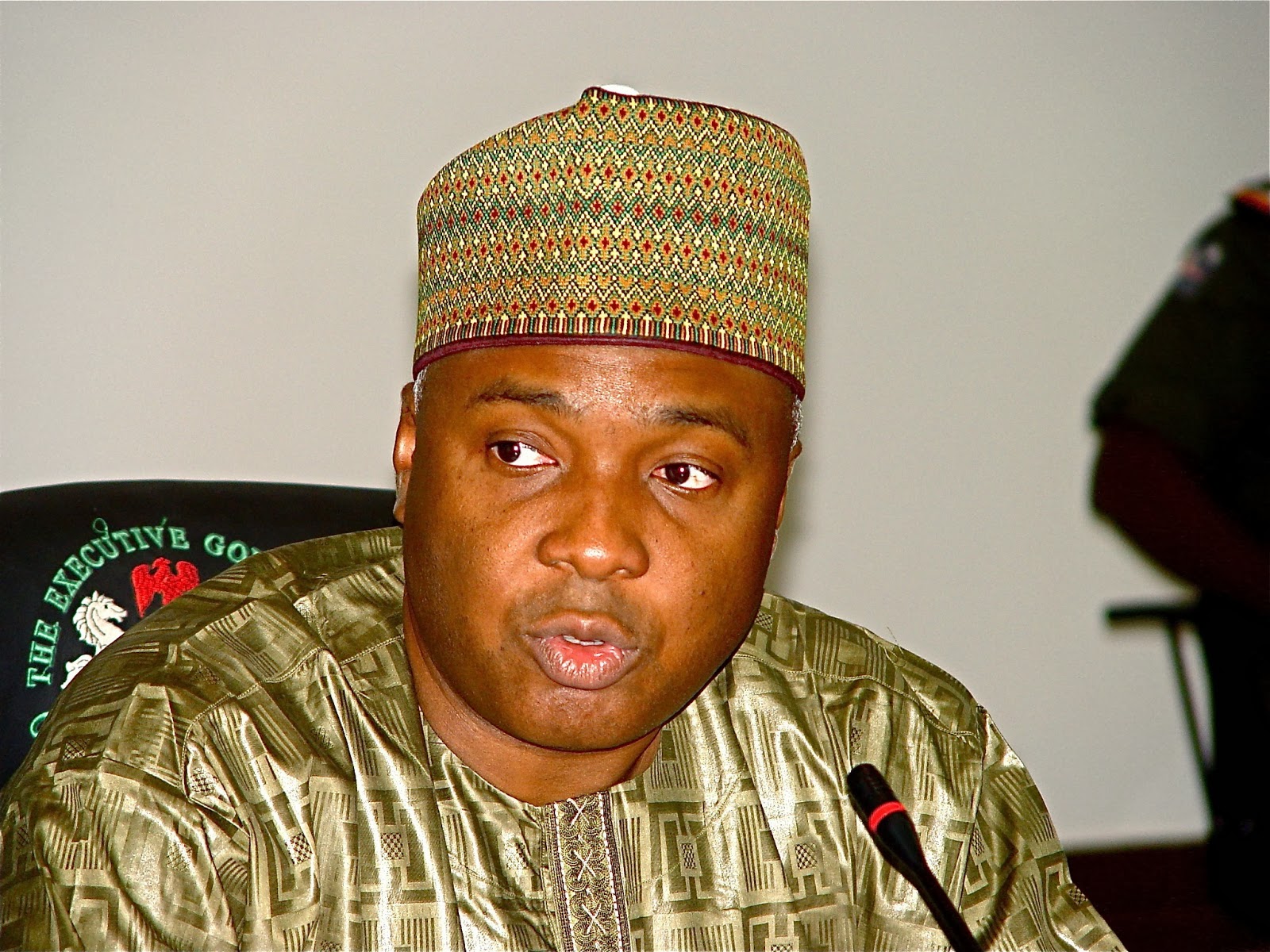 Just In: Saraki stoned at the Muslim Eid al-Adha prayers in Ilorin, capital of Kwara
State.
melee at the prayer ground
The Muslin prayer was reportedly disrupted as the country's Senate president was pelted with stones and pure water sachets as he arrived at the prayer ground.
In the ensuing chaos, the prayers was disrupted and the Senate president was disguised and whisked away from the ground to save him from the anger of the crowd.
Other dignitaries to which the angry crowd directed their missiles included the Emir of Ilorin,  Ibrahim Sulu Gambari; the Chief Imam of Ilorin, Muhammadu Bashir; former Minister of Sports, Bolaji Abdullahi; Speaker of the Kwara State House of Assembly, Ali Ahmad; former Speaker of the Kwara House of Assembly, Razak Atunwa( now a member of the House of Representatives); a member of the House of Representatives, Amuda Kannike; a former National Chairman of the PDP, Abubakar Kawu Baraje; among others.
This was the first Eid that Saraki – who is being tried at the code of conduct tribunal for false declaration of assets, was attending as senate president.
Elombah.com learnt that protesters were angered by the inability of the state government to pay salaries of workers before the Sallah celebrations, rendering some civil servants unable to buy rams for today's Eid-el Kabir.
"Shortly after the senate president and other dignitaries arrived, some people started throwing stones and sachet waters in the direction of the Senate President and other important people," witnesses said.
"They started chanting Ole Ole Ole (thief), "Pay us our salaries", "Where is our bailout money" and "Don't use bailout money to service Abuja politics."
Before long, the situation deteriorated, as some of the protesters started destroying cars and other properties in sight.
Details later