Former Secretary to the Anambra State Government, Mr. Oseloka Henry Obaze has condemned the Nigerian nation over the nonchalant attitude in view of the present security crisis in the country, saying the country is living in denial and killing honest conversation.
Mr. Obaze made the remarks during the multi-stakeholders' forum on peace and security in Nigeria titled "Examining the current security crisis: attacks on state security institutions and installations in the South East region".
The event was held on Thursday, June 3, 2021, at the Nigeria Army Resource Center (NARC) in Abuja.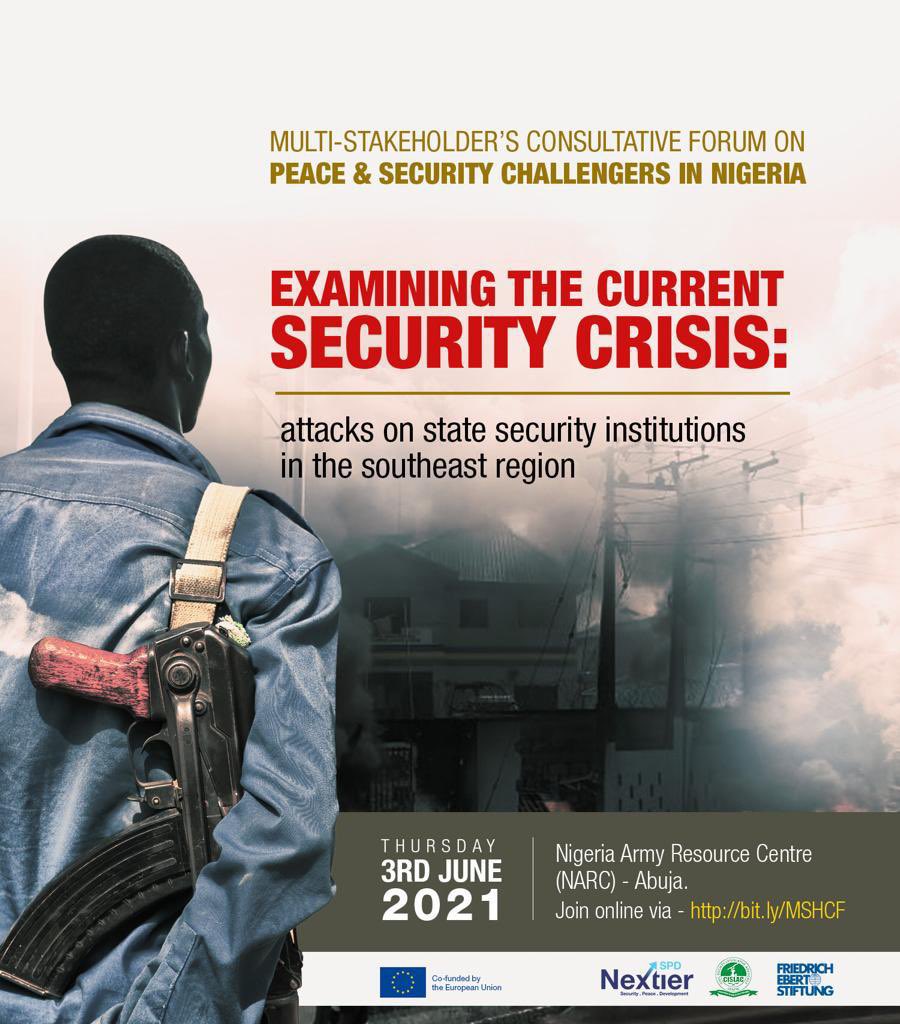 Obaze, the candidate of the Peoples Democratic Party (PDP) during the 2017 Anambra State governorship election, lamented that instead of tackling the security challenges facing the country, "we have succeeded in compartmentalizing security".
Taking to his Twitter handle @OselokaHObaze, Obaze said:
"We're a nation in denial & have succeeded in killing honest conversation. Collective ownership of national security architecture is imperative.
"The Army & Police are national institutions; ownership of both belong to the Nigerian people. We must focus on "national interest"."
Tweeting further, the former Secretary to the State Government said:
"The challenge is that we have succeeded in compartmentalizing security. What happens in one state often seem distant until it affect us directly."
The forum on peace and security in Nigeria was organised by the Civil Society Legislative Advocacy Center (CISLAC) represented by its program manager.
CISLAC is a non-governmental, non-profit legislative advocacy, information sharing and research organization in Nigeria.
See photos of the event below: