The pictures attached above and below shows Hamisu Bala, also known as Wadume, over whom Nigerian Army operatives killed three Nigerian Police elite officers and another civilian.
Available records show that he is 35 years old.
In 2018, he unsuccessfully ran for Taraba State House or Assembly election [see poster below].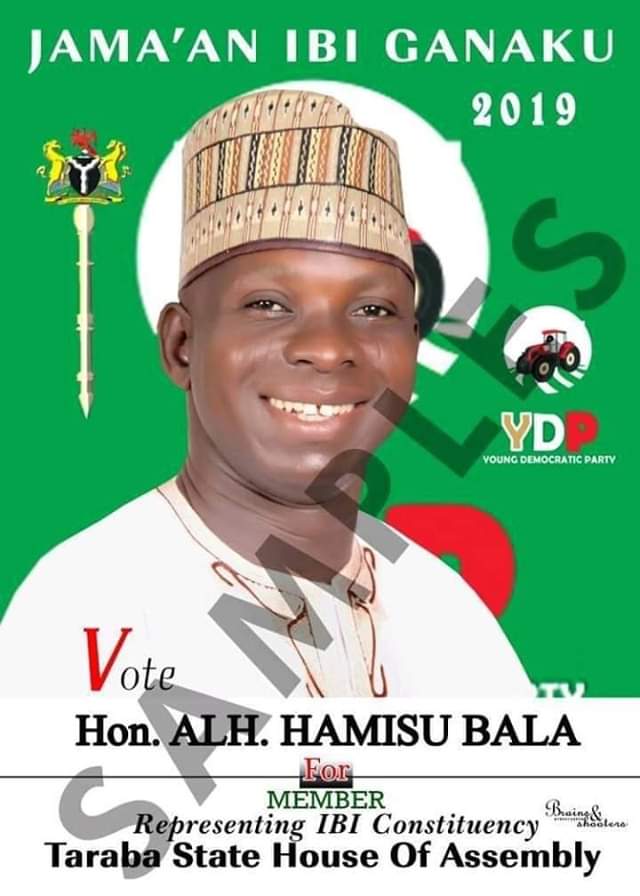 He left High School in 2004 and has four wives.
Presently, there is a race to get him between the police and the army operatives.
In a quest to release him, soldiers stationed in Taraba State killed police officers that arrested him and claimed that the officers were kidnappers.
The two security organs are at daggers drawn over the killing of the elite officers who has exhibited unusual skill in special police activities.
See a poster of them as posted by the Police: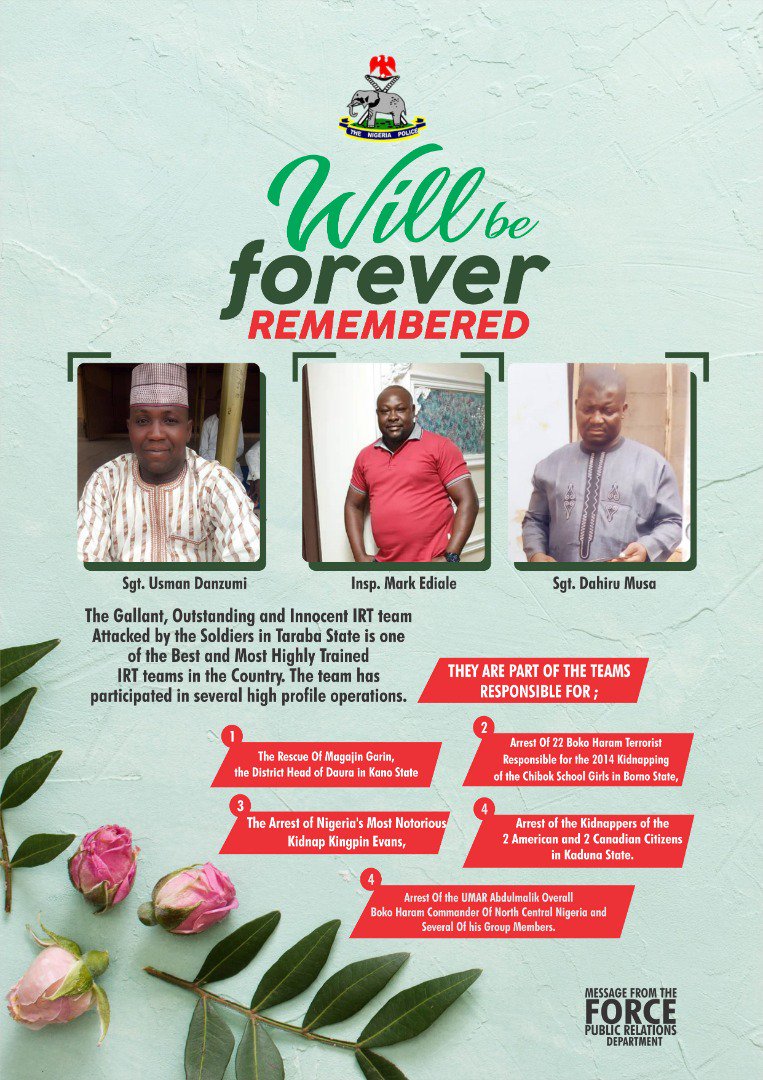 The police, in a hashtag #ProvideAnswersNigerianArmy, has also dropped some posers for the Army to provide answers to.
See below: