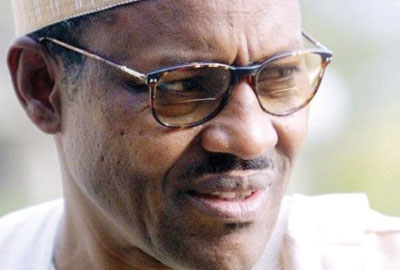 MTEF is the Medium Term Expenditure Framework. It is a rolling plan for three years. Federal Government Actual Expenditure was N4.515tn in 2013 and N4.123tn in 2014.
In two years (2013 and 2014), N1.5tn (17.4%) was spent on capital projects while N7.1tn (82.6%) was spent on recurrent expenditure.
In 2014, Recurrent Expenditure had 100% performance while Capital expenses had a maximum of 52% performance based on released amount. As at September 2015, Federal Government had spent N2.23tn on recurrent expenditure and a paltry N194.7bn on capital expenditure.
Federal Government has projected 2.2million barrel for 2016 and benchmark price at $38 per barrel and Exchange rate at N197 to 1 USD. Federal Government is projecting $38/barrel for 2016 as against $48/barrel for 2015 revised budget – Federal Government not expecting rise in oil price.
Federal Government projected the receipt from VAT will rise by 20% in 2016 to N1.42tn. As at Sept. 2015, actual VAT collection was N559bn. The 2016 Budget is anchored on economic stability, Zero-based budgeting and diversification.
Federal Government is proposing a sum total of N500bn in 2016 for Post-NYSC and vulnerable people (N5,000) among other intervention. Federal Government will set up an infrastructure development Fund to warehouse funds for capital projects.
Federal Government has commenced forensic audit of revenue agencies to recover lost funds and implementation of the Treasury Single Account (TSA). Federal Government plans to fully implement (centralised payroll management system) IPPIS to reduce salary differential in parastatals but will possibly employ security personnel.
Proposed 2016 Budget as stated in MTEF is N6.04tn funded by N3.82tn revenue and a deficit (debt) of N2.2tn. Nigeria's fiscal deficit in 2016 is proposed at 2.2% to GDP but debt service to revenue will rise to 35%. An average GDP growth of 4.37% is expected in 2016 and expected to rise to 4.81% in 2018. Proposed borrowing in 2016 set at N1.831tn will be focused on ongoing capital projects with limit on new projects.
HIGHLIGHT: NO provision for fuel subsidy in 2016 as contained in the Proposed Medium Term Expenditure Framework (MTEF)
A sum of N150bn is proposed to settle 2015 arrears. Federal Government has earned N401bn from independent revenue agencies as at September 2015 and it expects N1.5tn in 2016. For the first time in 5 years, Federal Government projects its share of oil revenue will be less than N1tn (N717bn)
2016 Federal Government Revenue Projections:
VAT: N198bn
CIT: N867bn
Customs: N326.4bn
Oil: N717bn
Ind. Rev: N1.5tn
Others – N248bn
Federal Government plans to spend N1.36tn to service its existing debt in 2016. With expenditure at N6.04tn for 2016 at project revenue at N3.82tn, deficit to cover the difference is put at N2.22tn. FG plans to borrow N1.83tn in 2016 and expect to recover N350bn in 2016 to mainly finance the N2.2tn deficit.
Sadeeq Muhammad