…set up Technical Committee to investigate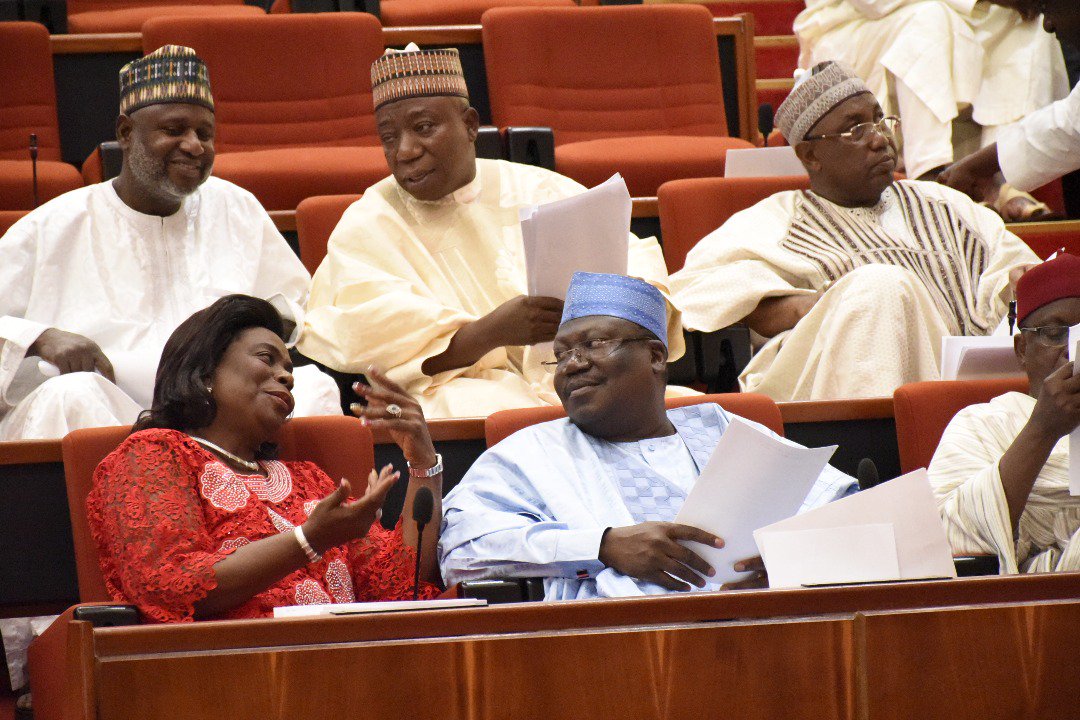 The Nigerian Senate‏ #TodayInPlenary: Solomon O. Adeola, Senator Rose Oko, Sen Godswill Akpabio and 7 others
Senate on Wednesday dumped the 2017 budget proposal of Nigerian Immigration Service over signing of agreements without time limit with private firms by the agency. 
The Senate Committee on Interior report revealed  that the Nigeria Immigration Service had entered into various agreements with companies in Nigeria and abroad against due and without time limit. 
Speaking against the backdrop of the contract, another member of the committee,  Senator Bayero Nafada disclosed that effort to get to the root of the phony contract arrangement proved abortive as executives of those companies involved turned down invitation sent to them for explanations on the contracts.
According to Nafada, I can confirm to you that Immigration has endless agreement with some companies processing international passport.
Nafada who informed the lawmakers wondered where agreements takes place without a duration.
In his contributions, Senator Solomon Adeola explained that the nation has been put in bondage by the Nigeria Immigration Service.
He lamented that one of the agents contracted to process international passport of Nigerians living in London has never been here.
"Mr. President, Nigeria is on bondage. How can immigration go into agreements without time limit and you see what happens there; there is one of the contractors in London who has never visited Nigeria."
Angered by the development, Senate Akapn Albert moved for the dumping of the report which was seconded by Senator Solomon.
When the voice votes was put, Senate unanimously supported the dumping of the budget proposal of the committee for consideration and set up committee to investigate .
Senate President, Bukola Saraki who announced the setting up the committee decleared the budget will not be approved until the issue all issues raised are resolved. 
The technical committee mandated to investigate the the issues comprising of chairman and vice chairman of Committees on Anti-corruption, judiciary and Interior to be headed by the Committee on Interior alongside Ministry Of justice, interior and Comptroller General of immigration and Economic Financial Crimes Commission(EFCC) to investigate into revenue and expenditure of Nigeria Immigration Service (NIS) to report back in 2 weeks.
In the report,  the committee recommended N4.6 billion for the Nigerian Immigration Service 2017 Revenue / Expenditure budget. 
The during the meeting of the committee with Nigerian Immigration Service, it was observed that Service Provider take away over 70 percent revenue generated through NIS facilities 
The committee submitted that altering the immigration budget proposal may adversely affect the activities of the service.