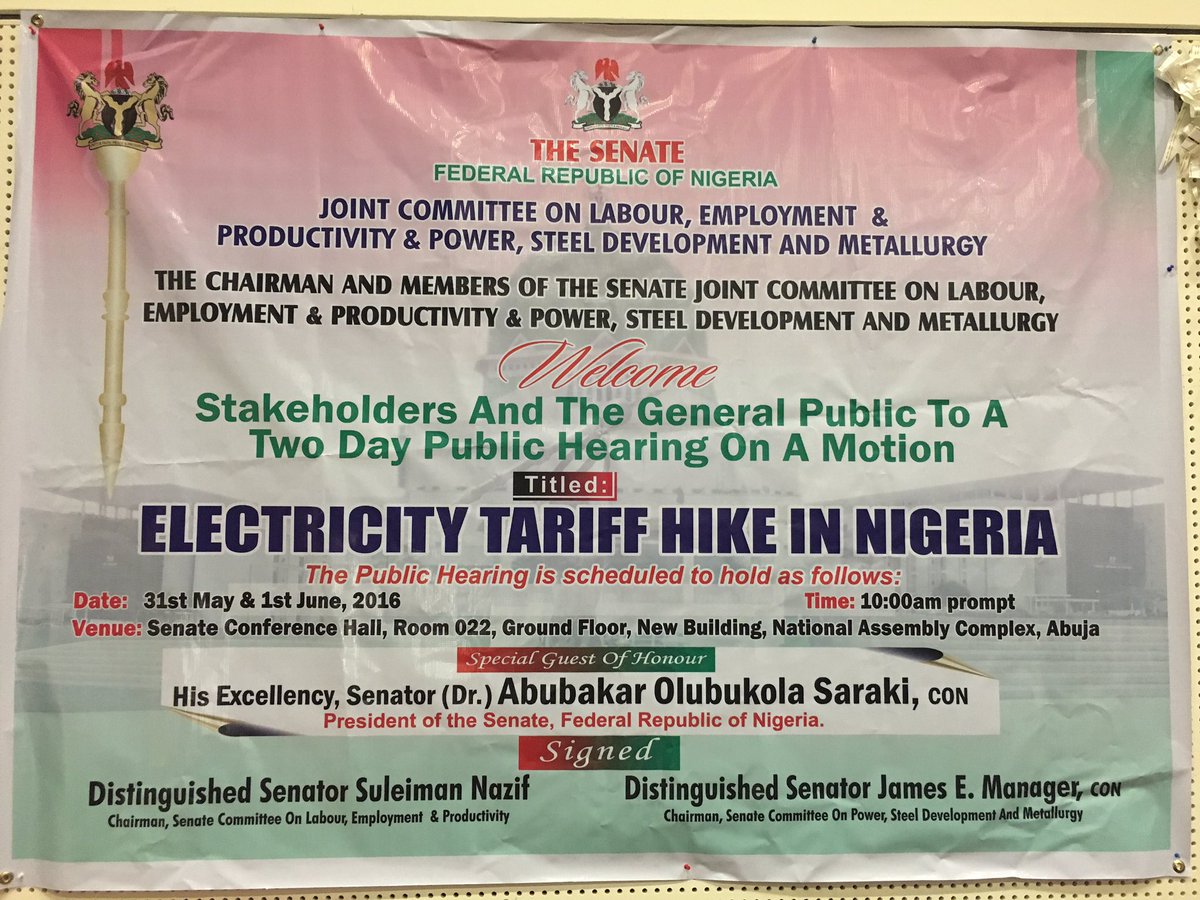 The Senate Joint Committee on Labour & Power held public hearing on "Electricity Tariff Hike In Nigeria" on Tuesday.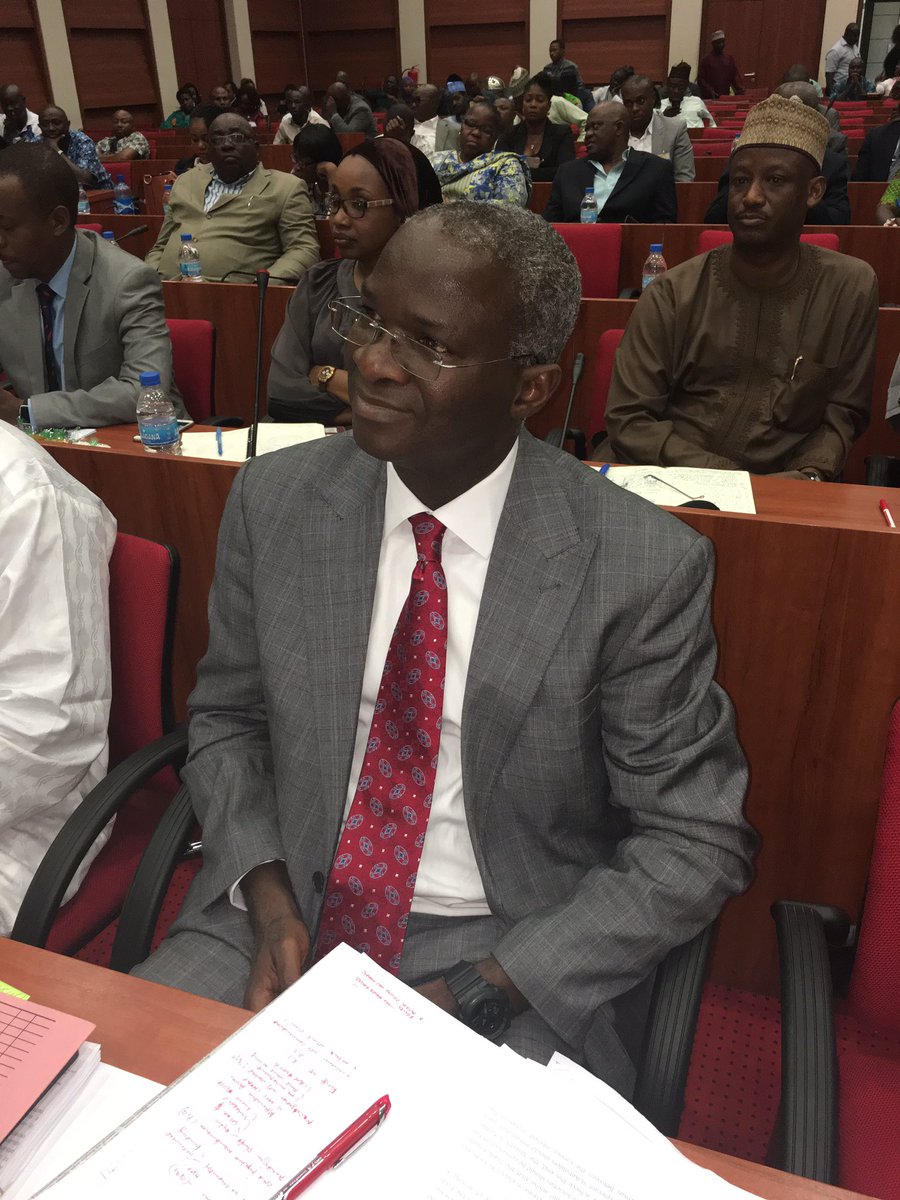 Fashola was present at the electricity tariff public hearing
Present at the electricity tariff public hearing is the Minister of Power, Works and Housing, Raji Babatunde Fashola [SAN].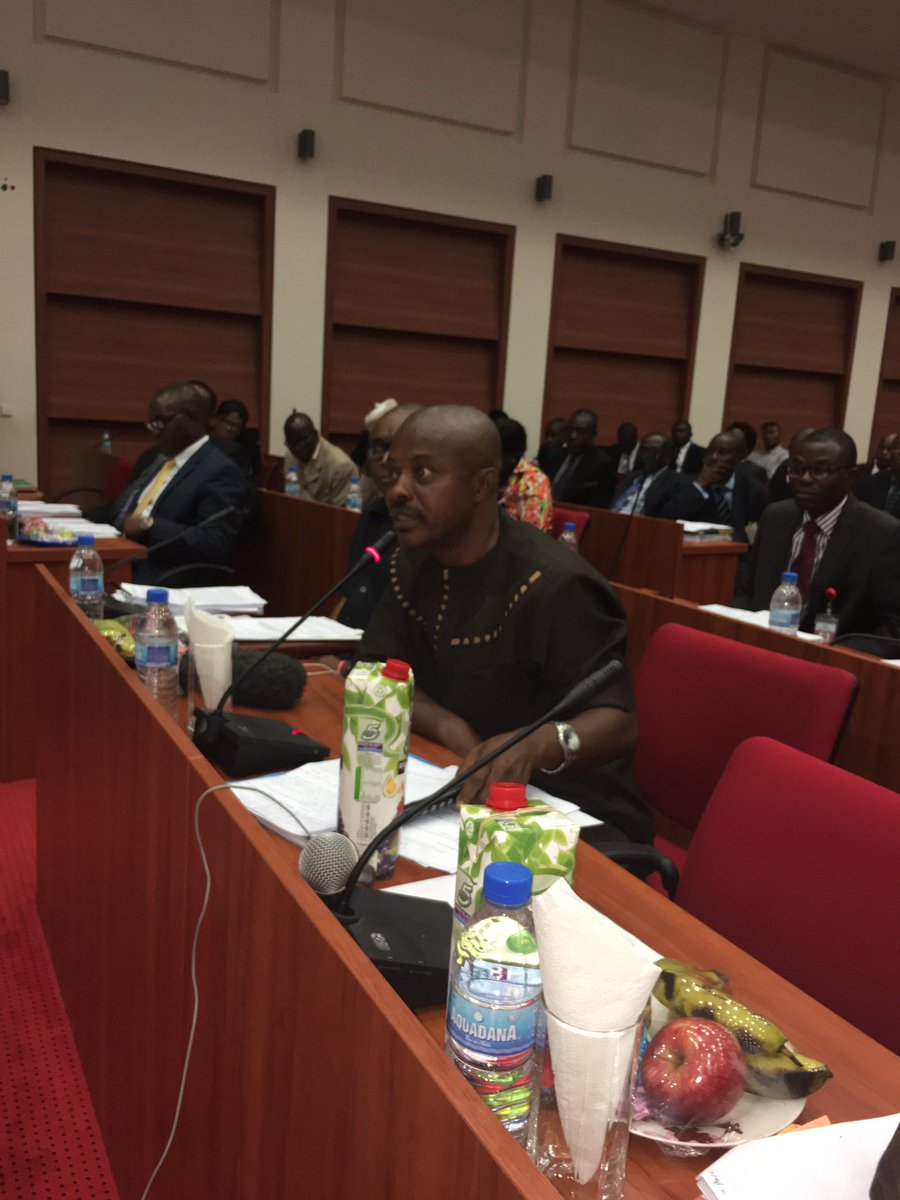 Ajaero was also present at the electricity tariff public hearing
Comrade Joe Ajaero of National Union of Electricity Employees was also present at the hearing.
He asserted that electricity tariff increment is anti-masses.
During the public hearing, officials representing various energy distribution companies across the country were present.
Also present at the public hearing are representatives of Trade Union Congress [TUC], as well as Nigeria Labour Congress [NLC].
Taking a swipe at the DISCO, a representative of TUC, Engr. Chris Okonkwo asked: "If you don't ascertain the depth of your risk, why did you take it."
Reacting to questions, Hon. Minister Tunde Fashola notes that electricity privatization was before President Muhammadu Buhari's government.
Appraising past administrations, Hon. Minister Tunde Fashola notes: if electricity privatization process was bad, where was oversight?
Fashola maintained that privatization of the power sector was crucial in order to meet up the massive need of the people.
Fashola adds by saying that "service hasn't improved but confidence has come into the system.
"We have departed from the old ways of doing things. 
"This is contract regime," Fashola added.
It could be recalled that the NLC and TUC had on May 18 embarked on nationwide strike over the increase in electricity tariff as well petrol.
==========
FULL REPORT
Federal Government on Tuesday ruled out probability of reversing electricity Tariff accusing National Assembly for empowering National Electrical Regulatory Commission (NERC) to fix tariff in the country.
Minister of Works, Power and Housing, Babatunde Fashola who made this known during a Public hearing on the tariff hike said that Nigeria tariff is one of the cheapest in the West Africa.
He said what is going on now is that the economy is reacting to the choice the country has made overtime explaining that there is nothing permanent in tariff because of borrowing rate, exchange rate determine tariff.
He further explained he was not the Minister when the stakeholders were consulted before increasing electricity tariff but the record showed that all stakeholders were carried along.
Fashola said, "The real actor here is NERC; NERC is the only body by the law that you enacted that fixes tariff not the minister, not the ministry that is the independence that we created since the electricity sector reform Act 2005.
"It was landmark legislation the more I read that legislation, the more I salute the parliamentarians who debated that legislation. 
"Of course every legislation is often time limited to real sure and circumstance of those who made it.
"That is why there are amendments from time to time but up to last night I was still referred to that legislation preparing our rural electrification plan and the rural electrification form and that legislation seem to have talked on many things.
"Let me say again with all relevances and for the purpose of those who will benefit from this public hearing that today there is no PHCN anymore and we must migrate because we have moved on from it. 
"As minister I inherited a power sector where government interest have been illegally sold and therefore I don't control how power is distributed.
"I don't control how power is generated as was possible to do in the past.
"They are now largely private businesses except those where government now has some minority shares.
"So government is now minority shareholder in businesses where they are majority shareholder and we can only exercise collaborative pressure to get things done but things must be done now on a commercial basis.
"In the past it was easy for government managing the distribution access to say give power to the people don't collect money it is no longer to do so because government is now a minority shareholder in this regard. 
"Government controls are limited and it is largely exercised regulatorily by NERC.
"NERC sets the tariff, so my interventions here would be largely to express why I support what NERC has done and to help amplify my understanding of it.
"The DISCOS were making it very clear to us that if we did not give them the market reflective tariff it means that government would have to carry the continuing cost that accumulated in the region of about a trillion naira because it was that tariff had been increased in 2015 and then reversed because of the electoral significance. 
"For the debts that they created were not reversed and they are accrued to this administration and I felt that to dealt with perhaps contract deals to a one man sale that they have sold assets.
"We are not insensitive to Nigerians owing to their challenges. 
"We were looking for the best way to solve what has become an over 60 years problem since 1950 when TCN was first created this year.
"It was clear to us that we did not take some of this decisions we would continue to repeat some of the errors of the past.
"And I guess tariffs may initially look excessive but when we count and measure the down times and how much time is lost when there is no sustainable electricity and measure them against the expectation of sustained electricity overtime because then perhaps it would have been cheaper.
"I will also say that power itself is a value chain as you must know but your constituents don't know or some of them don't know.
"That is why you sit here so that they can also see that you are concerned as they are about how choices are made on their behalf in other to make their lives better.
"Unfortunately, the discos are the last mind contract value chain then the people who the public see but they are not the only players into this business. 
"There is a transmission companies which government asked perhaps the transmission company has to do with members of the public
One of the reasons why it has go up was that a major component, a significant number of our power plant depends on gas out of about 26 power plants that we have only about three are hydro. 
"We were heavily dependent on gas.
"People were exporting gas because gas was selling outside the country at $4 and it was selling for domestic use at $1 per 30.
"Government review that price to a total of $3 30 and it is the primary component for manufacturing power as come up it should make sense unless government decides to subsidise it."
However, the National Union of Electricity Employee (NUEE), represented by its General Secretary, Joe Ajaero said that the association was not carried along during consultation on electricity tariff.
He said Nigeria is the worst country with the highest level of power poverty 170 million people battling for 2000 megawatt.
© Copyright 2015 www.elombah.com. Send eyewitness accounts/reports/articles to publisher@elombah.com; follow us on twitter handle @Elombah; like our Facebook page: "Elombah.com"