SHOCKING VIDEO! Army Massacre Protesters Against Killings In Zamfara
Operatives of the Nigerian Army have shot to death several protesters in Zamfara State and arrested several others
Residents of  Tsafe  in Zamfara on Monday protested too many funerals in the state by men of the underworld which has gone unchecked by governmental security forces.
The protesters also called for the resignation of President Buhari and Governor Abdulaziz Yari over what they described as negligence by these constituted authorities.
The insecurity there has escalated beyond any further excuse hence the protests against the President Muhammadu Buhari-led government.
ElombahNews gathered that many people are displaced from their homes and are helpless over the killings by the bandits.
The protesters blocked Gusau-Zaria highway linking the state to Kaduna, Kano states and Abuja as well as other passages.
They also went as far as destroying government properties.
It was at that point that heavily armed security officers confronted the protesters and opened fire killing several of them.
Watch the video of the slaughter posted by Deji Adeyanju on his Twitter handle:
"These are our fellow citizens from Zamfara, who were shot by soldiers on the orders of the CinC, for daring to protest the numerous attacks by armed men.

The death they tried to avert later came from the same man that they voted to protect them. (No audio)

Buhari is heartless. pic.twitter.com/dZDYcmwM7w

— Deji Adeyanju 🇳🇬 (@BlessinAbundant) December 25, 2018
Bandits have killed hundreds of people in the state this year. They also kidnapped others and demanded ransom to free them.
On Saturday, no fewer than 18 persons were killed in Birane village in the Zurmi Local Government Area of the state
On Monday, protesters in Tsafe  lit bonfires and  destroyed some vehicles. They also barricaded roads.
According to reports, the police later deployed their officers in the area to bring the situation under control but the protesters refused to back down.
The Police Public Relations Officer in the state, Mr. Muhammad Shehu, confirmed the attack, satying that movement had been restricted to between 6pm and 7am.
Mr. Shehu said some weapons were recovered from the protesters, adding that those arrested would be paraded soon.
The spokesman said normalcy had been restored to Tsafe and its environs, adding that police and other security agencies were in total control of the situation.
He said, "The Commissioner of Police Zamfara State Command, Mr Usman Belel,  the brigade commander and other heads of security agencies visited Tsafe in the early hours of today (Monday) to assess the security situation.
"The security chiefs also visited the Emir's palace and assured the Emir of the determination and total commitment of the police and other security agencies to bringing to justice the perpetrators of this dastardly act."
He vowed that the police "will arrest and bring to justice the perpetrators of this dastardly act."
See tweets and photos: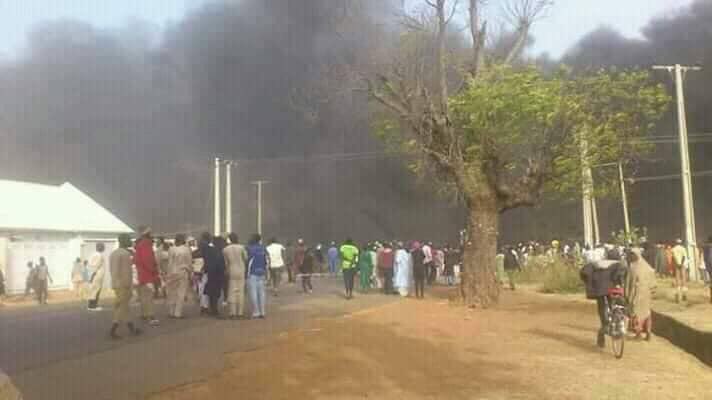 #Zamfara Update: Angry protest ongoing in Gusau-Zaria highway by the villagers who fled their Homes.

While they block the road to appeal their anger on carelessness of this @MBuhari's govt to protect them; their massage was clear " We are dying daily " #ZamfaraLivesMatter pic.twitter.com/HKktSMEwtS

— M~S ✌ (@elgusawi) December 24, 2018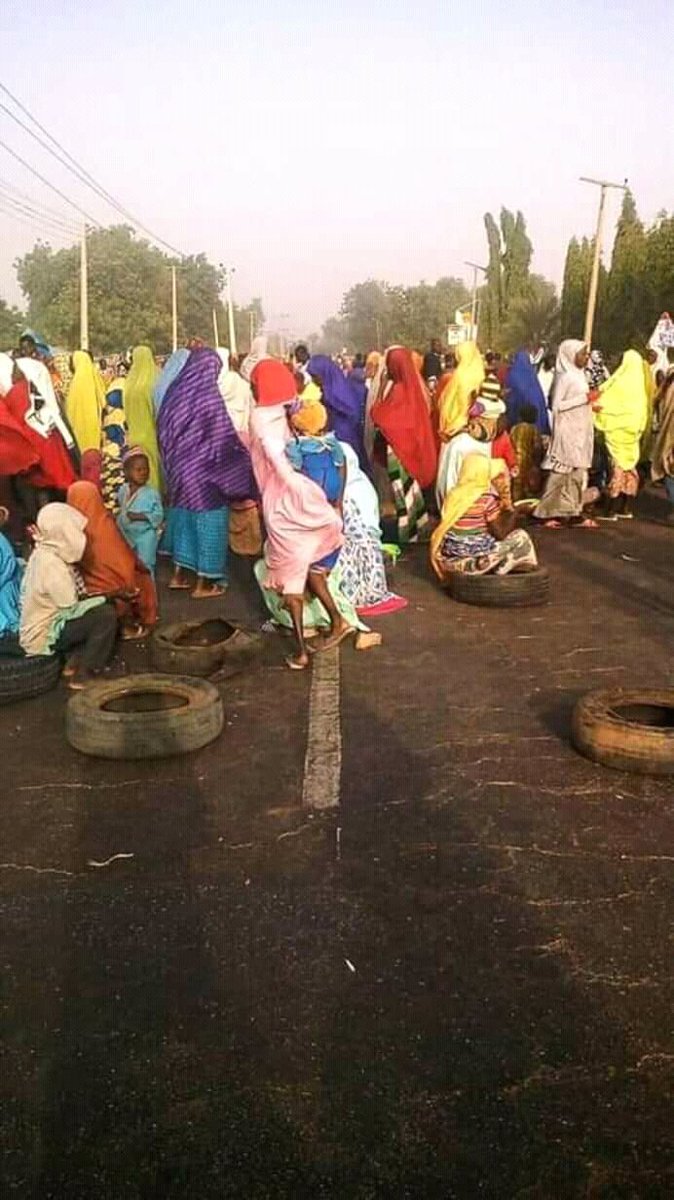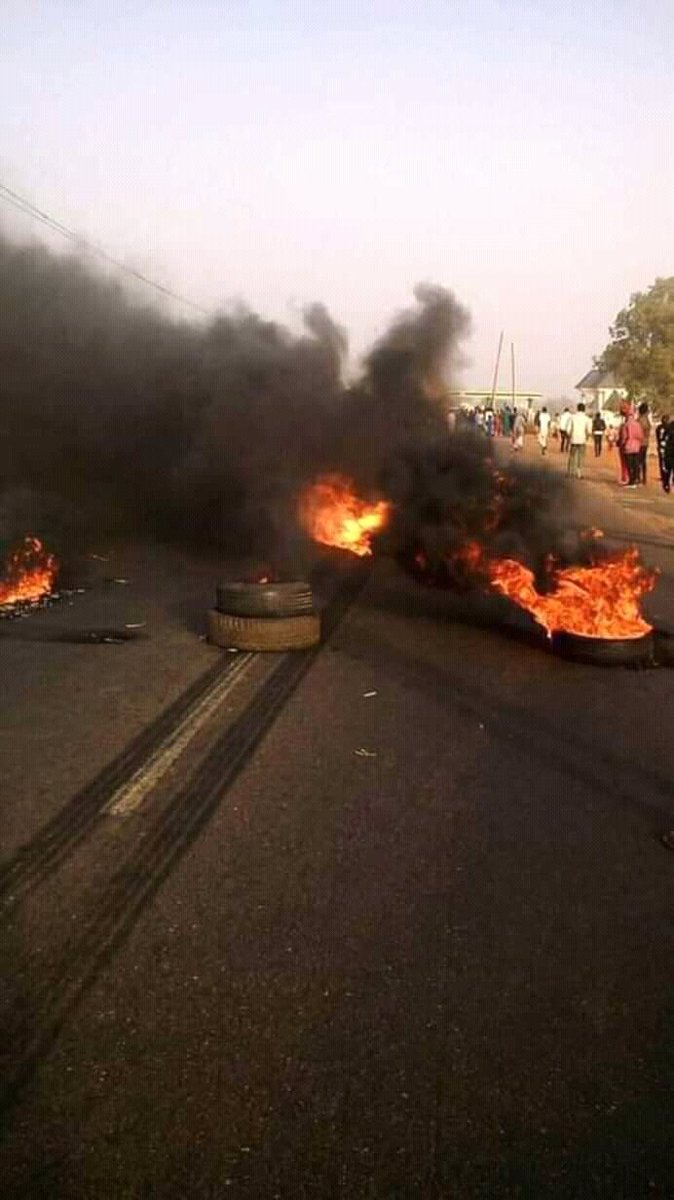 The protest over rising in security in Tsafe LGA of #Zamfara state is turning deadly with the burning of govt vehicles & buildings. Protesters are saying, they are tired of being killed & maimed daily by gunmen: pic.twitter.com/McO9VyNyF1

— Isa Sanusi (@isanusii) December 24, 2018