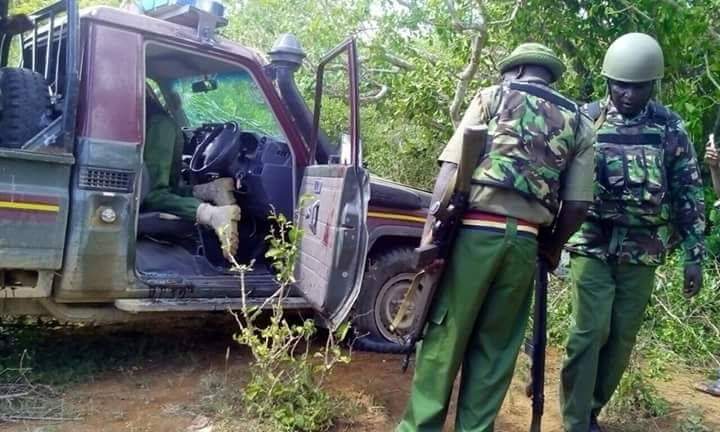 On November 13, 2017, Somaliland went to the polls and over 700 Thousand people cast their ballot to exercise their voting privileges in the Self-Declared Republic of Somaliland. The political parties that were in the ballots were: Kulmiye, Wadani, and Ucid. Their leaders are Muuse Biixi, Abdirahman Ciro and Faysal A. Warabe.
Somaliland was first to use the iris-scan biometric technology which they have not used before. The election, however, turned out to become a systemic fraud and voter intimidation was clear on the streets.
The government party of Kulmiye who was in power over 7 years was elected for a five-year term but extended his regime by two more years. He won the election by over 70 thousand votes which shows the kind of crime committed against Somaliland People. 
It was clear that the popular vote was an expected change in the country and that the Wadani Opposition was leading all 6 states in the country when the government took everything into their hands and the election was robbed from the people of the Somaliland the expected the political change. The unofficial victor was the Military General Muse Biixi who is unpopular but hand-picked by the President because of the their Tribal Linkage and Personal favors with each other. 
Many Somalilanders wake up with the painful truth that the democracy of Somaliland and the Sovereignty of Somaliland have been completely being destroyed by the regime of the Kulmiye Government and Kulmiye Party.
After the results, in the Big Cities in Somaliland Like Hargaysa, Burao, and Ceerigaabo – the people demonstrated against the results and many people were killed by the Military, while taking place on the streets were peaceful Demonstrations.
The government is tracking down the Opposition Party and some of them are arrested while others suffer personal injuries. The government has put an alert system in the airport and anybody who is part of the opposition is automatically placed on a Travel Ban and will be arrested. 
The inauguration will be welcomed by many demonstrations both in Somaliland and abroad.
The reputation of Somaliland is tarnished and the Self-declared Republic of Somaliland is in jeopardy. The election has revived the past the old tribal civil war that has resulted many deaths. 
Somaliland Democracy Update
If you would rather not receive future communications from US African Chamber of Commerce Foundation, let us know by clicking here.
US African Chamber of Commerce Foundation, 1325 G Street, Washington, DC 20005 United States
— 
Would you like to be receiving ALL Elombah.com news links 'On The Go' on WhatsApp Or Telegram?  If yes, please provide us your Telephone number via publisher@elombah.com or sms/inbox +2349050382526 and you are ready to go!
© Copyright 2017 www.elombah.com; unless otherwise indicated, all images are courtesy of Twitter; send eyewitness accounts/reports/articles to publisher@elombah.com; follow us on twitter @Elombah; like our Facebook page: Elombah.com; join us on WhatsApp HERE
For adverts & inquiries, call +447460770987, +2349050382526