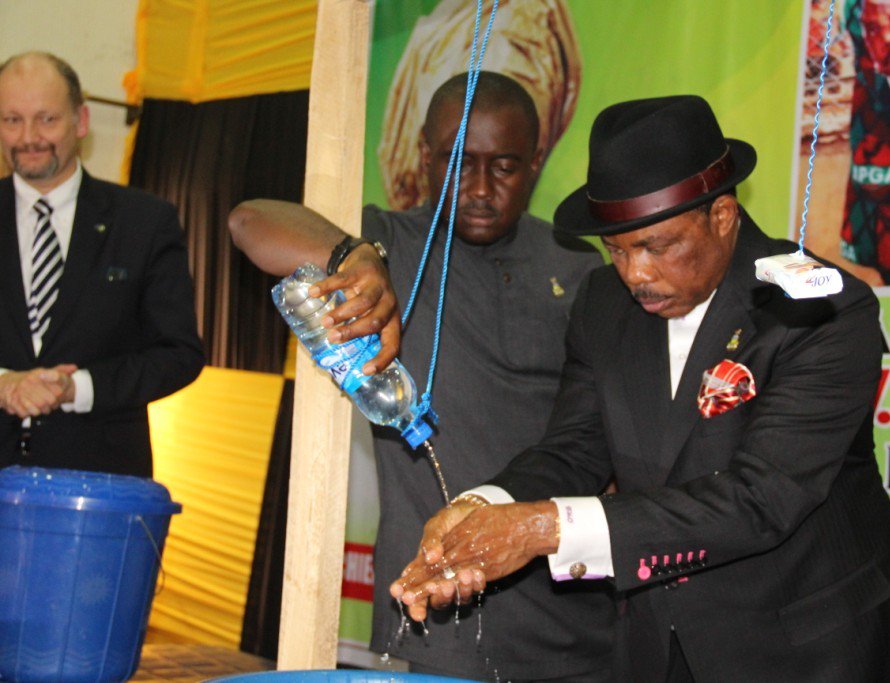 Gov Willie Obiano has inaugurated  the Street Light System covering seven and  half kilometers, stretching from Enugwu Ukwu-Abagana boundary to the Abagana-Ifitedunu boundary, which was completed by his administration.
The project on the Awka-Onitsha Old Road, covers 150 electricity poles of LED light bulbs with spacing of about 30 to 40 meters in between each other and was to be powered  through the national grid and with gas. 
Inaugurating the project yesterday, Gov Obiano said it was part of the 176 kilometers of street lighting project which his administration was executing across the state, out of which about 76 km distance have been covered already. 
He revealed that his government targets to complete the street lights from Amansea boundary in Awka South Council to the Bridgehead, Onitsha before Christmas; also said that the stretch from Revenue House Agu-Awka through the three bridges along the Expressway down to Amawbia would also be completed to give the state capital a befitting aesthetic look especially at nights.
He explained that aside its potentials to create the infrastructure that will beautify the state and make her more attractive to investors, his administration aims to use the project to improve nightlife and barnish violent crimes in the state permanently. 
The governor assured that the initiative would soon be taken to other communities, and therefore appealed to the people to take full ownership of the projects so as to protect them from vandals as government may not be able to replace stolen or vandalized ones due to paucity of funds. 
The Commissioner for Power and Domestic Water Development, Mr Obi Nwankwo noted that the innovation to introduce LED bulbs for the project is to reduce drastically, the energy consumed in line with the present administration's stance on doing more with less. 
Mr Nwankwo further explained that the streetlights system was strategically designed to touch all the Council Areas of the State, adding that when completed, it will help reduce accidents that occur on the state roads due to poor vehicular lights. 
The Governor who was joined on the event by his wife, Chief Mrs Ebelechukwu Obiano, was received at the center by the Deputy-governor, Dr Nkem Okeke who is from the area.