Switzerland transferred $380 million to the Nigerian government this week as part of its restitution of funds allegedly looted by the late general and former president Sani Abacha.
Between $5 billion to $15 billion were stolen and stashed in foreign accounts during his rule between 1993 and 1998. Some of his wealth was allegedly gained from bribes by Dick Cheney while he was CEO of Halliburton.
ABOVE PHOTO: Abacha, Maryam Abacha, Al-mustapha And Buhari In 1995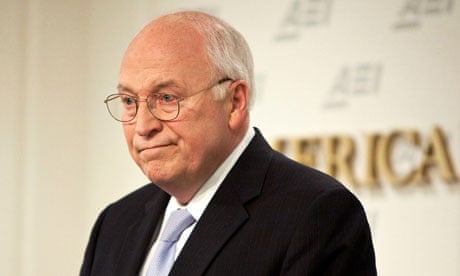 Five years ago, Nigeria dropped charges against Cheney [PICTURED] in exchange for a $250 million settlement from Halliburton after interventions from former US President George HW Bush and Former Secretary of State James Baker.
Baker was the main operator behind the 2000 Florida recount process that led to US Supreme Court's selection of George W Bush and Cheney.
Over the past ten years, Nigeria has received over $1 billion from the Swiss and American governments, the result of an agreement made between Nigeria and the Abacha family.
The Abacha reign was characterised by civil rights crackdowns, torture, and executions. Nigeria asked Switzerland to recover the funds following his death and the country was forced to relax its secrecy regulations.
The $380 million was seized in Luxembourg in 2006 on orders from Geneva authorities as part of an investigation. The funds were controlled by a number of companies run by the Abacha family.
Nigerian president Muhammadu Buhari, who took office in May 2015, has asked the US and UK for help in locating more of Nigeria's stolen funds.
Switzerland had already returned $700 million of Abacha's stolen funds from Swiss bank accounts between 2004 and 2005.
However, there are fears that the money returned to Nigeria may be caught up in a vicious cycle of corruption.
A former finance minister diverted $300 million of recovered funds to the Office of National Security Adviser Sambo Dasuki in 2015, months before the presidential election, which was said to be for military equipment to fight Boko Haram.
However, the money is said to be part of a $2.1 billion fund Dasuki gave to politicians before the elections. Dasuki was arrested in November and an investigation has indicted a number of high government officials.
Swiss bank accounts are infamous for their privacy, security, and hiding wealth. Swiss law made it a criminal offense to reveal a client's identity in 1934, creating a huge tax haven.
A leak from the global bank HSBC revealed Swiss accounts involved in blood diamond trading, cocaine smuggling in the Dominican Republic, bribery in Malta's state oil company, and other crimes.
Some 41 Swiss banks signed amnesty agreements with the US Justice Department requiring them to disclose ways they helped customers hide assets in 2013. The Swiss reported assets moving to banks in Hong Kong, Israel, Lebanon, Liechtenstein, and others.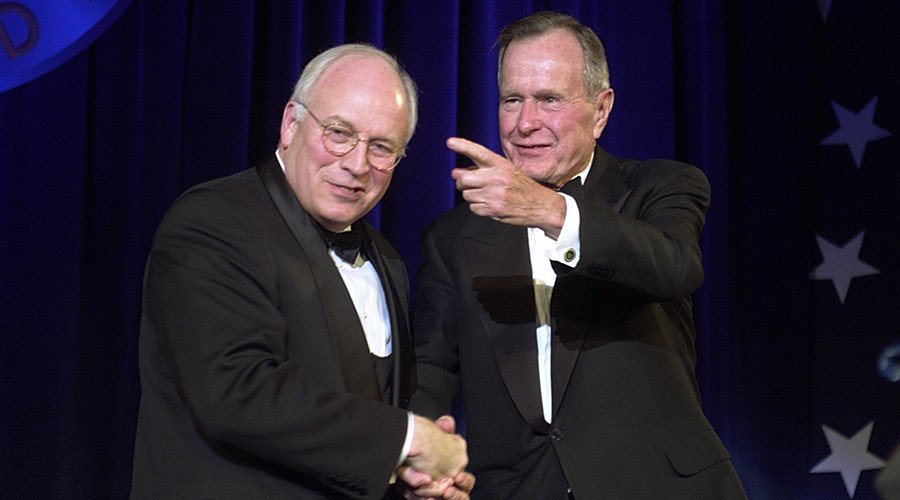 Houston-based engineering firm KBR, a former Halliburton unit, pleaded guilty last year to US charges that it paid $180m in bribes between 1994 and 2004 to Nigerian officials to secure $6bn in contracts for the Bonny Island liquefied natural gas project in the delta. KBR and Halliburton reached a $579m settlement in America but Nigeria, France and Switzerland have conducted their own investigations into the case.
There was a plea bargain on the part of the company to pay $250m as fines in lieu of prosecution. The sum consists of $120m (£77m) in penalties and the repatriation of $130m (£83m) trapped in Switzerland.
Photo Right: George Buch Snr and Dick Cheney