Terrorists Kill Aid Worker In Ransom Demand, Say Leah Sharibu Next
By Emmanuel Ogebe
Terrorists Execute Aid-Worker In First Ransom Demand Killing Ever, Threaten Captive Christian Schoolgirl Leah Next
We note the unsettling report that Boko Haram (ISWA) executed a female aid worker  held captive since March 1.
We were only recently alerted that the hostages were about to be executed and to escalate advocacy for their lives.
USNLG ACTION
We reached out to the UN but the staffer spoken to at UNICEF claimed not to be aware of the situation nor the fact that a UNICEF worker was captured but promised to attend to the matter.
In view of the gravity of the situation we then reached out directly to the UN Secretary General in New York as we knew lives were in imminent danger.
Thereupon we disclosed same in the media to put the world on notice of the precarious condition of the hostages.
We got an email and a call back trying to determine details of the hostages. We were able to verify some key facts around the attacks and confirmed the UN was indeed aware and updated them on a few facts. We received assurances of action.
We are saddened at the unfortunate news of the horrific execution of humanitarian worker and mother of two 25 year old Saifura Ahmed who's frantic messages during the attack at Rann IDP camp alerted the world to what happened that fateful night.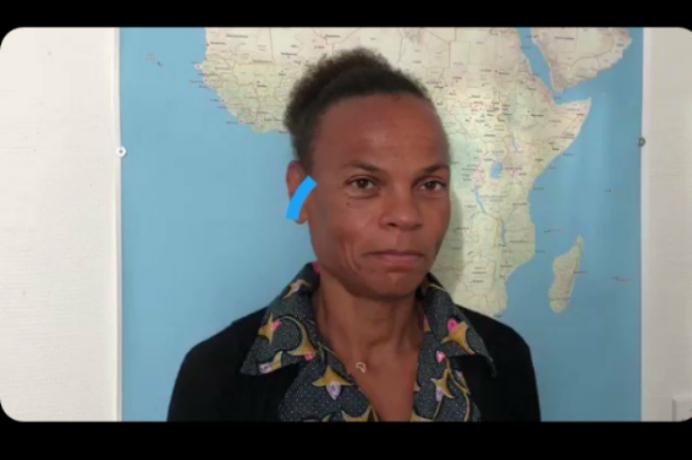 Our research indicates that  Saifura had a distressing chat with a friend that they were under attack and had to run to the nearby military base for protection. Her last voice chat indicated the attackers eventually breached the military base where she and others were taking refuge and that she was about to be harmed. Her last message in Hausa was "oh my God they are now coming in – they are going to kill me…"
We salute the courage of this young woman who had the presence of mind to communicate to the world what was going on even in the midst of an attack.
We lament the fact that Nigeria failed her when she took refuge in a military base but was captured and again when it did not secure her release.
HISTORICAL DATA
The abduction and killing of aid workers in Rann IDP camp in March 2018 occurred a year after the same camp was erroneously bombed by the Nigerian Air Force killing many.
The Red Cross lost 6 aid workers in the January 2017 bombing of Rann camp. The execution of Saifura brings Red Cross Staff fatalities to 7 in consecutive attacks in one camp. Another Red Cross worker remains hostage – midwife Hauwa Liman.
Alice Loksha (AKA Ngaddah) is one of the remaining hostages from a UNICEF project in the Rann IDP camp. UNICEF had previously lost a staff member in the 2011 bombing of the UN Building in Abuja by Boko Haram. A UN aid convoy was also attacked with fatalities in 2016 resulting in at least 3 consecutive years of deaths of aid workers in Nigeria.
Boko has killed other health workers before including Korean doctors, polio vaccinators etc.
However aid workers captured in north central Nigeria by a criminal splinter group of Boko Haram were freed unharmed after a few days.
NEW RECORD LOW FOR BOKO HARAM/ISWA
We note further that:
this is the first execution by Boko Haram of an aid worker for failure to respond to a ransom demand.
Boko Haram generally executes

Christian males who refuse to convert,
men and women (Christian or Muslim) who work for security services
Although we do not have details of the hostage executed, it is contrary to Boko Haram's rules of engagement to execute Muslim women (other than for fornication once duly convicted under sharia law). When you think they can't sink any lower, they have hit a new nadir!
Thus this execution is troubling on multiple levels. Even the solitary Chibok Schoolgirl known to have been stoned to death was for cause – her refusal of forced Islamic indoctrination against her Christian faith. BH/ISWA's execution is not consistent with Islamic tenets.
However this is the first execution for failure to meet their ransom demands. It is not clear what it is they are asking for but we are made to understand it lies squarely in the hands of the Nigerian government and not the UN per se.
It is particularly worrisome that a staff of the Red Cross which was involved in the release of 102 Chibok school girls after several years of captivity would be lost to execution after just 6 months.
We continue to urge proactivity of the Nigerian Government in setting Leah Sharibu free and the UN in canvassing for the remaining UNICEF and Red Cross hostage nurses.
Leah's mother naturally is devastated by the one month deadline given for the execution of her daughter in Boko Haram's first direct threat to her daughter's life. This comes the week after their family home was burgled.
Leah was abducted in February prior to the abduction of the aid workers. However our investigation shows that they overlapped in the terror camp.
After Leah's initial refusal to convert to Islam she was removed from detention with her classmates and kept with the aid workers.
Once again when her Muslim classmates were being loaded onto a bus to leave, Leah was given another chance at freedom by renouncing her Christian faith. She declined and was remanded behind with the aid workers.
The proof of life photos depict Leah and the aid workers in similar colored hijabs, on the same-pattern mat and in the same backdrop.
At USNLG we take the lives of victims seriously and did everything possible to elevate this issue at the highest levels. We regret that this did not result in a favorable outcome but it was not for lack of trying.
Our condolences go to the family of Saifura, the Red Cross community, aid workers and humanitarians globally. We must remain undaunted in the face of victimization of humanitarians for good to transcend evil as it ultimately shall.
We urge the Red Cross to provide generous death benefits for the family and educational scholarships for her little children including ongoing support to the hostages families now.
We urge the UN Secretary General to elevate this hostage issue directly with Gen. Buhari. We are confused at Buhari's plea to the international community for assistance when it is clear that the resolution lies squarely on Nigeria's shoulders.
Moreover as the DSS claimed credit for negotiating the release of 100 Dapchi schoolgirls, we urge a repeat release through channels and mechanisms established.
If the Government will not pay a ransom for the hostages, they should allow interested parties to do so.
Emmanuel Ogebe
Managing Partner, US Nigeria Law Group
Washington DC USA