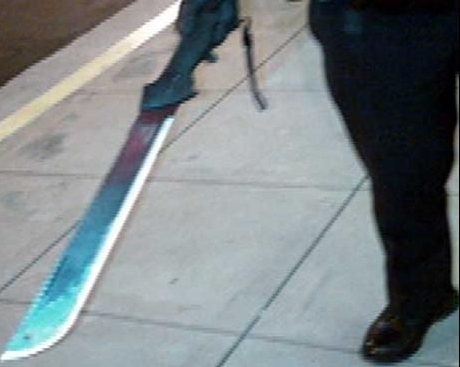 A young man by name Onyekachi Ugwu has reportedly run amok, and macheted his parents and set their house ablaze.
The assailant whose mental stability is high questionable thereafter absconded to an unknown destination.
According to Vanguard, by stroke of chance, however, the mother was said to have survived the attack, while the father died in the process.
As at press time, the motive behind the attack has not yet been established as the mother who is still in shock and pain is yet to provide valuable information on the attack.
The suspect, who hails from Ngelefi in Isi-Uzo Local Government Area of Enugu State, was also said to have on October 13, at about 2:30am, stormed the houses of other people in the farm settlement, killing eight others, including a baby of a year and six months old.
Enugu State police command spokesman, Mr. Ebere Amaraizu, DSP, who confirmed the development to Vanguard, said domestic animals, motorcycles and other household materials were also burnt in the attack.
He said: "The suspect visited other houses at the farm settlement where he also matcheted the occupants to death, including a baby of a year and six-month-old in one of the houses in the settlement where he operated.
"The killing brought the total number of casualties, including his father, to nine. Further revelation had it that the mother of the suspect was lucky to have escaped the unfortunate incident as she would have been counted as one of the victims.
"The entire area is enveloped in fear due to the activity of the suspect who is suspected to have mental case.
"Search for the suspect has been intensified by the combined team of the police and the Neighbourhood Watch Group   who are combing bushes and suspected hideouts for the suspect in order to stop further wreaking of havoc by the suspect."
Courtesy: Vanguard