Triplets welcome baby boys same period after marrying same day
By Obi Ebuka
The Enugu-based triplets who married their wives same day have welcomed baby boys within same period.
The three brothers, Chinedu, Chukwuebuka and Kenechukwu Onyia made sensational headlines last year after they got married to another sets of triplets, Dumalu, Okwuoma and Chinwe, same day.
The two sets of triplets got married to each other on the same day over the weekend in Ngwo, Enugu State, on Saturday June 6.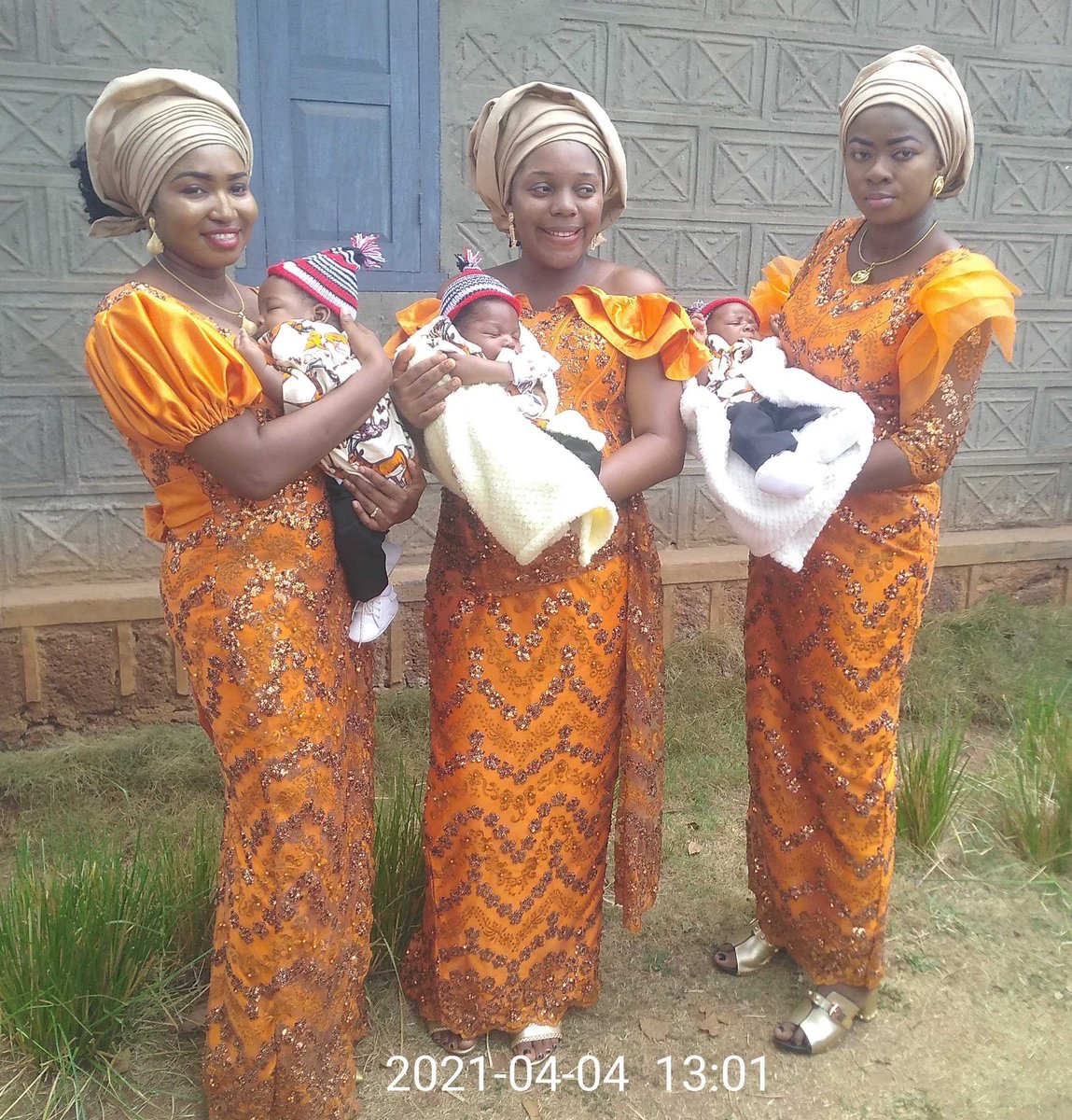 The triplets who walked down the aisle got married in this order; Chinedu Weds Dumalu, Chukwuebuka Weds Okwuoma, Kenechukwu Weds Chinwe.
Coincidentally, the wives of the triplets, Mary, Okwuoma and Chinwendu, gave birth to baby boys each within same period.
Just like their weddings, the couples held a joint church dedication for their sons on Easter Sunday, April 4.
The brothers said that it was their late mother's wish that they get married same day, but, unfortunately, she did not live to witness the joyous occasion.