Trump Is A Racist, A Conman, A Cheat — Michael Cohen
Michael Cohen has said that the president of the United States of America, Mr. Donald Trump has said that the president is "a racist. He is a conman. He is a cheat".
Mr. Cohen, former President Trump's attorney and fixer, stated this at the beginning of his testimony on Wednesday before the House Committee on Oversight.
Below are excerpts of his prepared remarks as he begins his testimony: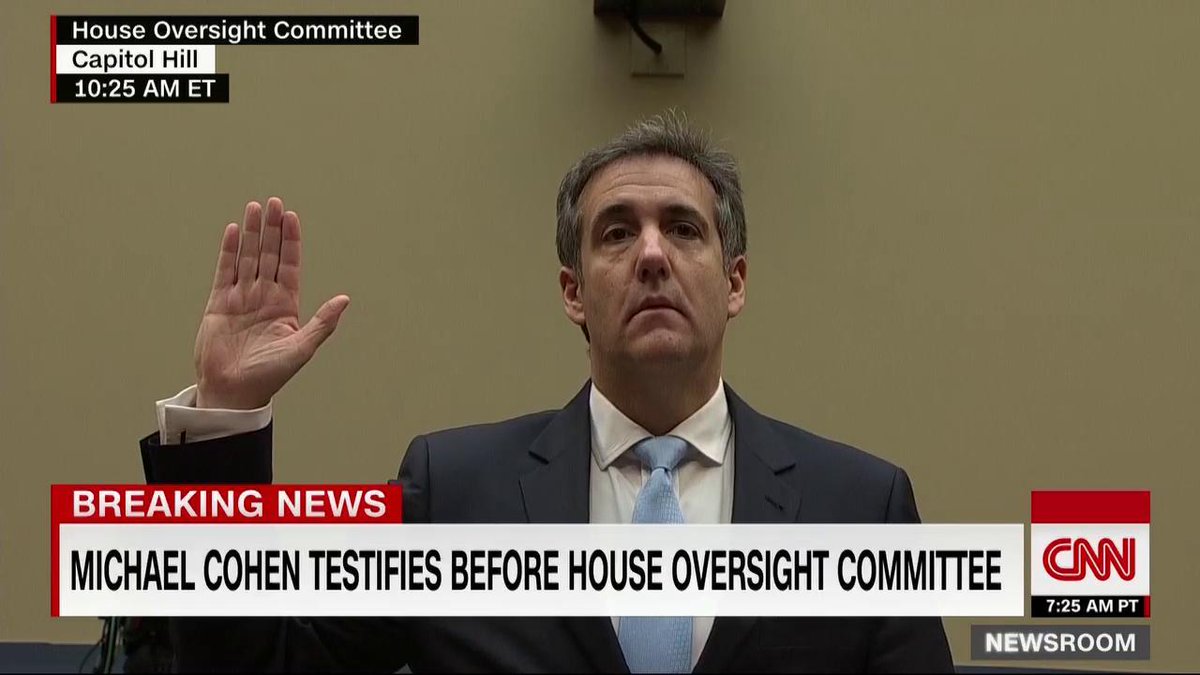 "Never in a million years did I imagine, when I accepted a job in 2007 to work for Donald Trump, that he would one day run for president, launch a campaign on a platform of hate and intolerance, and actually win.
"I regret the day I said 'yes' to Mr. Trump. I regret all the help and support I gave him along the way."
"I am ashamed of my own failings, and I publicly accepted responsibility for them by pleading guilty in the Southern District of New York."
"I am ashamed of my weakness and misplaced loyalty – of the things I did for Mr. Trump in an effort to protect and promote him."
"I am ashamed that I chose to take part in concealing Mr. Trump's illicit acts rather than listening to my own conscience."
"I am ashamed because I know what Mr. Trump is.
"He is a racist. He is a conman. He is a cheat."
"He was a presidential candidate who knew that Roger Stone was talking with Julian Assange about a WikiLeaks drop of Democratic National Committee emails."
Cohen worked for Trump from 2006 until 2018 in roles including as his personal lawyer, co-president of Trump Entertainment and deputy finance chairman of the Republican National Committee.
He pleaded guilty to charges stemming from the special counsel's Russia probe in August.
Those charges include fraud, lying to Congress and violating campaign finance laws, which he said he committed at Trump's direction – an allegation the president denies.
Cohen has been sentenced to three years in prison and the start of that prison sentence will begin in May.