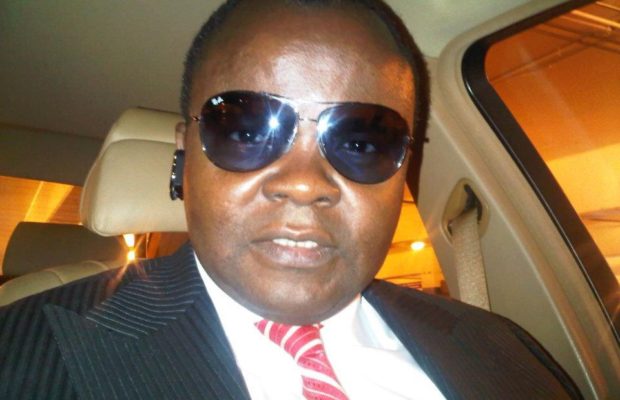 Former attorney to the Nigerian government in the United States, Barrister Ephraim Emeka Ugwuonye has cleared the air on reports making rounds that he has run away from Nigeria to the United States.
Recall that in an opinion article published earlier today, the writer, Mr Destiny Ugorji had stated that the husband of Charity Chacha Aiyedogbon, David had sued Barrister Ugwuonye for 10 billion Naira for allegedly defaming him.
He further insinuated that his "refusal to appear in Court on the next adjourned date (25th October, 2017) will be a confirmation that indeed, he is on exile.
"But for how long will he run?" he had asked.
Reacting, Mr Ugwuonye not only debunked the claim as false but stated categorically that no one sued him on defamation charges to that amount.
On the issue of whether he ran away from Nigeria, he wrote: "I did not run away from Nigeria. I am here on medical leave and vacation."
In a short letter he made available to Elombah.com, Ugwuonye wrote:
Dear Elombah.com, 
My attention is drawn to the fact that someone by name Destiny Ugorji wrote something about me on your platform. I am too busy to read what Ugorji wrote. 
The person is not among individuals that I would leave my work to read their write-up. 
But I can gather from the caption that it was a story of how someone sued me for 10 billion and how I ran away from Nigeria. 
Such a claim is worse than being false; it is childish and ridiculous, on top of being false. First, nobody sued me for 10 billion; at least no such lawsuit is known to me. 
Secondly, I did not run away from Nigeria. I am here on medical leave and vacation. 
You know how ridiculous some people have been lately. Before I travelled out of Nigeria, the rumor was how Emeka ran away from America. 
They even claimed that I would not be able to return to America. They were betting on it – that "he cannot go back to America". 
I have been in America now, and the same retards are saying Emeka cannot come back to Nigeria. 
When I come back to Nigerian next week, I am sure they will say I was deported from America and that I will not come back to America.
I am not supposed to waste my time on such people, you know. 
One thing is certain: Emeka Ugwuonye is about the hottest name in Nigeria today. 
Every ambitious writer or blogger who wants to get attention only needs to mention Emeka Ugwuonye to achieve that. 
So, they mention my name all the time. But they are not really intelligent. 
If they were, they would have known that they could still mention my name without lying. They will still achieve even greater success by being truthful about me. 
Again, I don't respond to such false rumors. I did so this time because it was peddled on Elombah.com. 
I admire the high ethical standards that Elombah.com has achieve over the years. 
They must work harder to maintain that standard so that some people will not try to turn Elombah.com into a dumping ground for lies. 
That has been the bane of most Nigerian bloggers. 
Thank you.
—
Would you like to be receiving ALL Elombah.com news links 'On The Go' on WhatsApp?  If yes, please provide us your WhatsApp number via publisher@elombah.com or sms/inbox +2349050382526 and you are ready to go!
© Copyright 2017 www.elombah.com; unless otherwise indicated, all images are courtesy of Twitter; send eyewitness accounts/reports/articles to publisher@elombah.com; follow us on twitter @Elombah; like our Facebook page: Elombah.com; join us on WhatsApp HERE
For adverts & inquiries, call +447460770987, +2349050382526