UPDATE: Security ops fire live ammo, disperse #RevolutionNow protesters in Lagos [Photos]
Security operatives, including Policemen and Soldiers, are currently firing live ammunitions to disperse members of the #RevolutionNow movement at the National Stadium, Surulere, Lagos.
Convener of the #RevolutionNow protest, Mr. Omoyele Sowore, presidential candidate of the African Action Congress in the February 2019 General Election, and publisher of the online medium, Sahara Reporters is currently in detention at the Department of State Security [DSS] facility in Abuja.
DSS said Sowore was arrested "for threatening public safety, peaceful co-existence and social harmony in the country."
The protesters arrived at the Lagos stadium around 7 am on Monday, for the protest but met a detachment of policemen at the entrance of the stadium who were later joined by soldiers.
The protesters, however, started chanting calling for the release of Omoyele Sowore
Shortly after, policemen fired teargas and shot into the air to disperse the protesters.
More updates will follow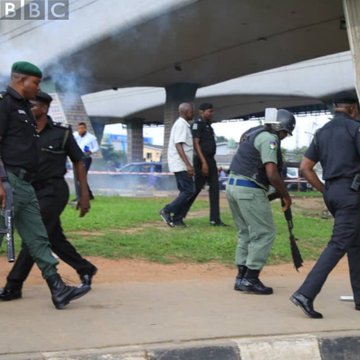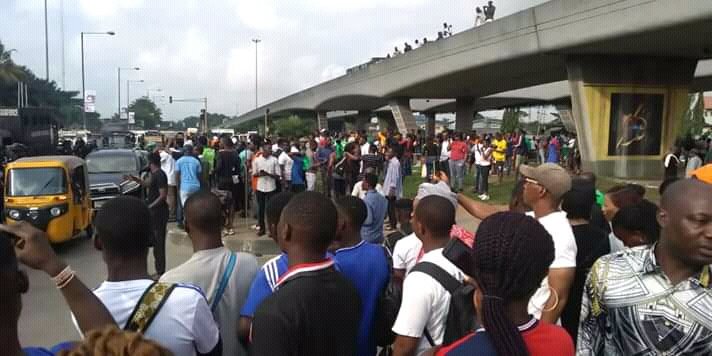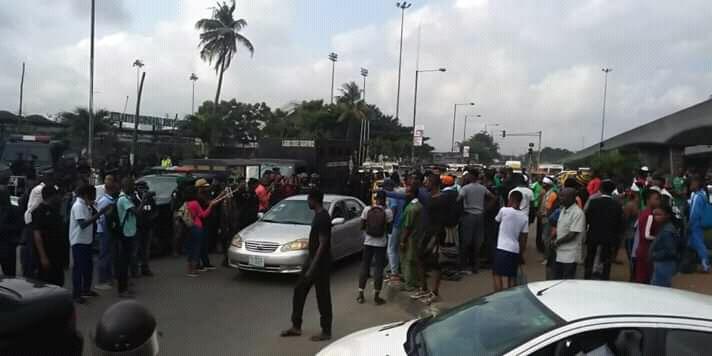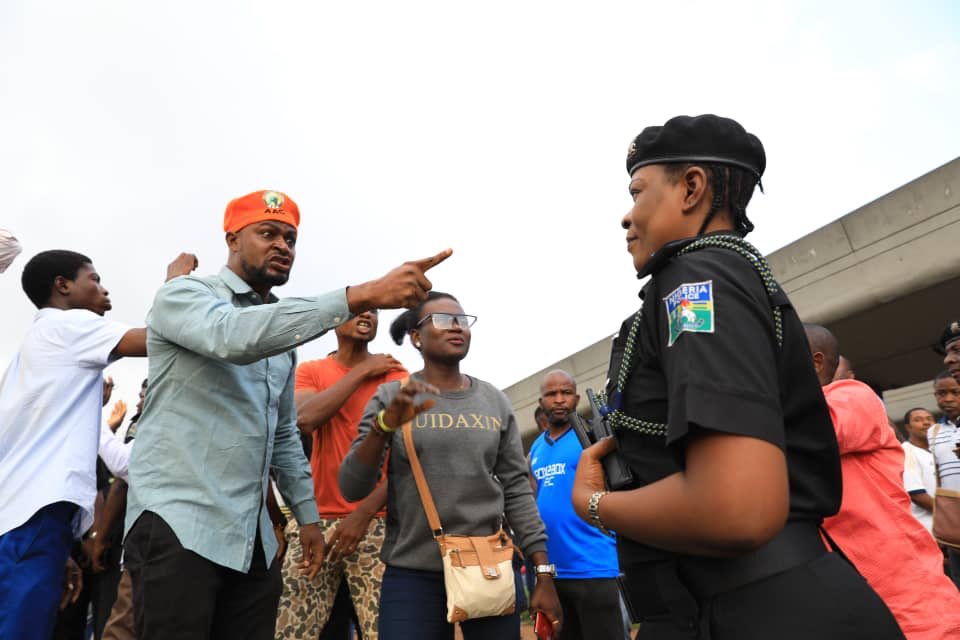 Details shortly…