Social media giant, Twitter has restored the account of social media influencer, Mrs. Aisha Yesufu, whose account was restricted.
Twitter had placed "Temporary Restriction" on Yesufu's Twitter account without giving any reason.
Mrs. Yesufu, on her part, is a fervent critic of President Muhammadu Buhari and the federal government.
However, following massive outcries by Twitter users, the social media platform apologised and restored the account.
See screenshot of the Twitter apology: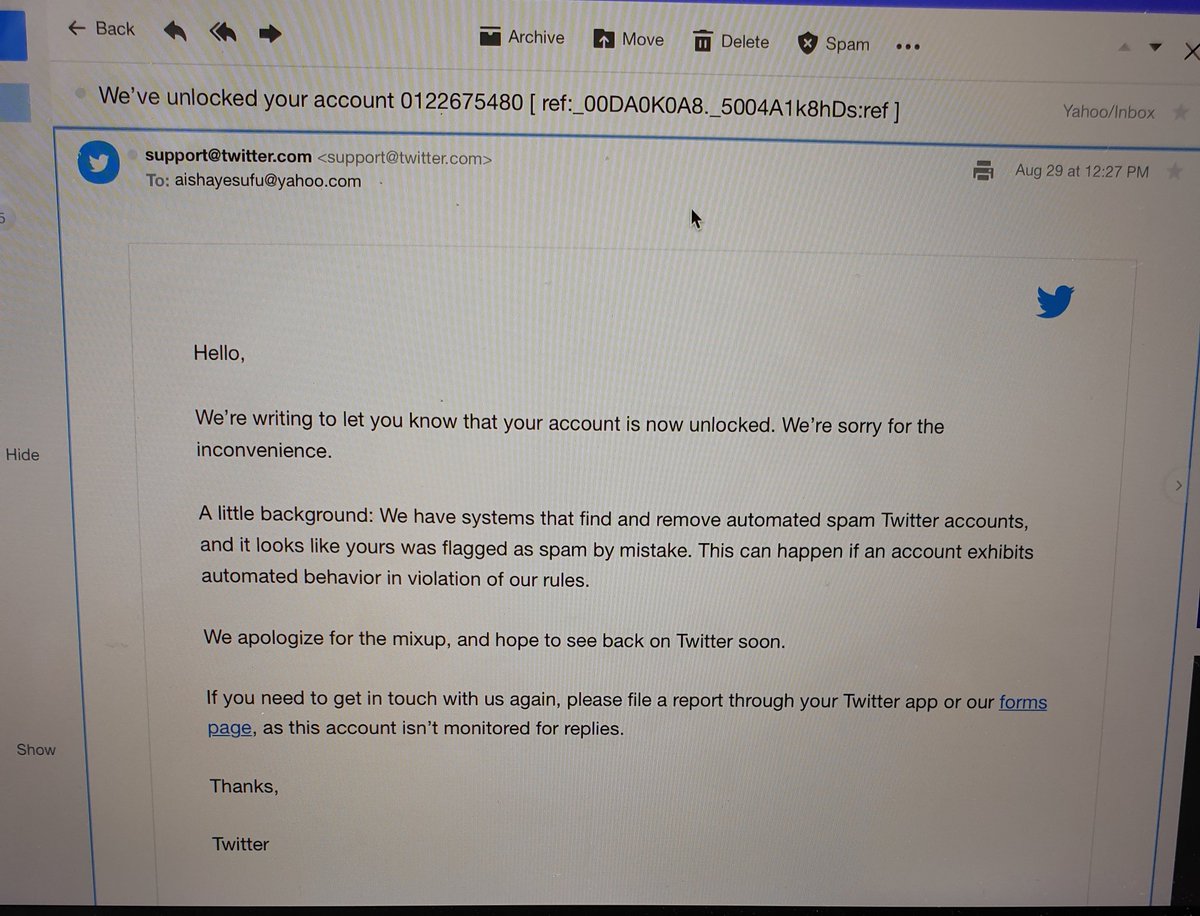 One of such Twitter users who descended heavily on the platform is former Minister of Education, Madam Oby Ezekwesili.
Ezekwesili had lambasted Twitter and the President Buhari-led Federal Government over the "Temporary Restriction" placed on the Twitter account of Yesufu.
Speaking, she said in part:
"Twitter, there is a long list of those who daily attack Aisha Yesufu here, simply because she actively uses her #OfficeOfTheCitizen to Demand Accountability and Good Governance from the Nigeria Government led by Muhammadu Buhari.
"She calls out the incompetence of the President and Federal Government."
Read more:
Ezekwesili Blasts Twitter, FG For Restricting Aisha Yesufu's Account
Reacting to the restriction removal, Aisha Yesufu, taking to her Twitter handle @AishaYesufu, wrote:
"Thank you everyone for your voices. I have gotten a mail from @Twitter and I am back. I will continue to be a voice. My voice is not for myself alone but for so many others who unfortunately did not get that education that so many of us take for granted to have a voice. THANK YOU."
In a follow up, she tweeted :
Apology accepted @Twitter kindly restore back my following. Thank you pic.twitter.com/AH8yl73qVN

— Aisha Yesufu (@AishaYesufu) August 29, 2019