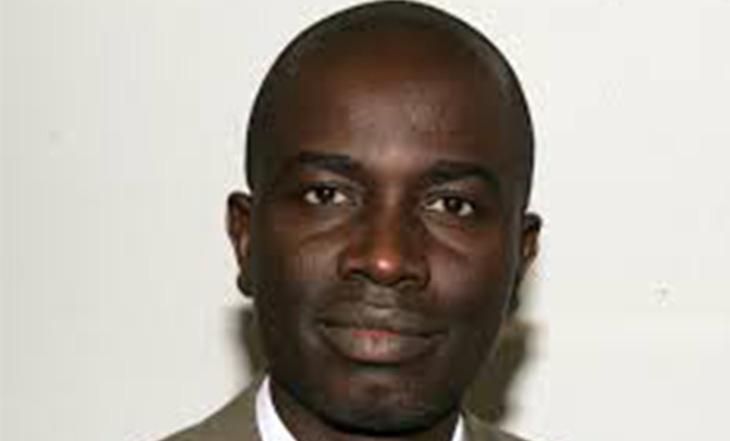 Although we may laugh at the 'cemetery' joke but if we examine it critically, that precisely is one of the reasons why our national currency is fast becoming a toilet paper.
When they loot money, they keep it in Switzerland
When they are sick, they go to Germany for medicals
When they want to buy household utensils, they go to China
When they want to invest for the future, they go to America
When buying Mansions, they choose United Arab Emirate
When on shopping spree, they travel to France
When on holidays, they go to the Bahamas
When they want to watch football, they go to Spain or England
When their wives want to give birth they go to Ireland
When they want to buy arms, they send their aircraft to South Africa with cash
When educating their children, they select Canada
When those children want to marry, they go to Dubai
When they want to pray, they go to Mecca or Jerusalem
When they are in their last days, they are flown abroad
But after they die, they all want to be buried in Nigeria.
Abeg! Help me ask them, Nigeria Na Cemetery?
I used the foregoing joke on this page about two years ago but in the light of the havoc being wreaked on our country by Lassa fever in recent weeks, it is almost safe to conclude that the disease might be what is also afflicting our national currency. Yet our response to both the spread of Lassa fever and the continued crash in the value of the Naira are symptomatic of the way we deal with serious issues and there is a way in which both tragedies connect with that joke.
On Tuesday, Health Minister, Professor Issac Adewole warned against what he described as a "conspiracy of silence" among some states in the country about the spread of a disease that has already claimed the lives of dozens of Nigerians. "I want to tell all Nigerians that the Lassa fever disease is real because there is a lot of denial in the country. Presently, the virus has spread to 17 states, affected 62 local government areas and 212 suspected cases within nine weeks in Nigeria."
Living in denial about whatever ails us is a national ideology in Nigeria because when you look at the cause of the disease, it is a product of carelessness since all that is required of us is to keep a clean house and environment. But having failed to imbibe the conventional lesson that prevention is better than cure, it is no surprise that we are again confronted with what is fast becoming another deadly national epidemic. The same goes for the decline in the value of the Naira for which there seems to be no bottom.
Although we may laugh at the 'cemetery' joke but if we examine it critically, that precisely is one of the reasons why our national currency is fast becoming a toilet paper. While we all live in Nigeria from where we earn our income, it is evident that majority of the elite have no faith in our country. From what we eat to what we drink to what we wear and how we leisure, almost everything we do have direct bearing on our foreign reserves. And because the price of oil (which funds most of our indulgences) has gone down in the international market, we can now see the nakedness of Nigeria.
It is therefore no surprise that the more the Central Bank of Nigeria (CBN) tries to shore up the value of the Naira, the more it fails simply because our national lifestyles (including fuelling our cars) are more or less Dollar-dependent. For instance, in 2013, importation of PMS cost us a whooping sum of $8.374 billion in scarce foreign exchange. A year later in 2014, the figure had jumped to $10.4 billion and by the year just ended, 2015, when the nation faced the most acute of fuel scarcities, we still expended $8.005 billion on one single commodity. 
However, the challenge is not only with the downstream sector of our petroleum industry. For instance, within a period of seven months between June and December of 2015, Business Travelling Allowance (BTA) and Personal Travelling Allowance (BTA) alone accounted for $180,307,021.52 of our forex expenditure. And since Nigerians like to travel, the airlines took $584,489,624.60 while school fees for children abroad accounted for $284,928,102. Yet it must be noted that these are just figures from the CBN which tell only a fraction of the story of our waste. So, in total, airlines, BTA/PTA and school fess took a whooping sum of $1,049,724,748.12 within a period of seven months!
A poor country whose people have the taste and appetite of a post-industrial society can only come to a sorry pass. Summer vacation has become a rite for citizens of a country that is hot all the year round. Let us not even go to what we spend on champagne, religious pilgrimages (to Mecca and Jerusalem), medical tourism to India, caskets (only imported ones are fit to bury some Nigerians!) and other such vanities. So, the foreign exchange disease crept in on us gradually until it became an epidemic.   
Since we have witnessed about 70 percent drop in oil prices within the last 20 months and given that more than 80 percent of dollar inflows into the CBN come from proceeds of crude oil sales, we can see the source of our trouble. From as high as US$116 per barrel in June 2014, oil price has plummeted to US$33 per barrel in January 2016, and with Iran now a player in the sector, there are already predictions that the price could fall to as low as $20 per barrel in the coming months, making nonsense of all the projections in the 2016 national budget.
The problem for me is that the federal government has still not come to terms with the challenge at hand. By this dual exchange rate of N199 to a Dollar at official rate and N300 to Dollar at the black market, what we are simply doing is to continue to "subsidise" the rich and the connected at the expense of the poor. In the process, we are creating multi-layer scams while no rational investor would want to put down his/her money under such an unpredictable environment. In any case, the same elite that we blame for our woes are the same people we have created the dual exchange rate for so they can continue to gang-rape the nation.
There is even another angle that we are not looking at. Right now, the situation in many of the states is dire while salaries of workers are owed, in some for as many as six months. Yet, when these same states come to Abuja at the end of the month to collect their shares of the Federation Account from revenues earned in Dollars, they are paid in Naira at the exchange rate of N199 to a dollar. What that translates into is that with a dollar selling for close to 300 in the black market, they lose a third of their earnings to the current foreign exchange regime. How does such a situation make sense, especially under our current circumstance as a nation?
The argument that we are supplying cheap dollars at official rate to some manufacturers is as silly as it is ridiculous. If these "manufacturers" are business men, as we assume they are, their eyes would be on profit. And what can be more profitable than buying something at 199 and selling at 300? That invariable explains why there is no commodity more profitable in Nigeria today than the American Dollar for those who have the connection to get it at the official price. Where in the world do you have such arbitrage in which you buy two dollars at the official rate and you practically get an extra one free by virtue of the profit you make on such transactions from the black market? 
In case the authorities want to know, smart people who are adept at gaming the system are opening fake LCs and doing all manner of things with the government unwittingly promoting rent seeking as an official policy instrument. To compound our woes, these same business people who get dollars at official rate still index their prices against black market prices thus creating a situation, as it obtains in the fuel market, where head or tail, the marketers win; and head or tail, the people lose. Yet the danger in all of these is that if we don't adjust our exchange rate to meet the existing reality, by the time the situation is forced out of our hands, the consequences will be very devastating for our national economy.
Even with my elementary knowledge of economics, I can see quite clearly that we are dealing with a problem that has festered for a long period and which requires much more than the current responses from the political authority in the country. And we can say the same of both Lassa fever and the dwindling value of the Naira. These are challenges that will just not go away by mere wish and for which we cannot continue to live in denial. We have to confront them with a measure of common sense and long-term commitment to doing the right things. If we don't, we will continue to count the body-bags either of citizens (lost to Lassa fever) or in the number of businesses that will continue to crumble as a result of the dwindling value of the Naira.
Not a Trump Card! 
"To make America great again, we need to get rid of the Muslims, Mexicans and the Africans, especially the Nigerians. They take all our jobs, jobs meant for honest hard working Americans, and when we don't give them the jobs, the Muslims blow us up. We need to get the Africans out. Not the blacks, the Africans; especially the Nigerians. They're everywhere. I went for a rally in Alaska and met just one African in the entire state. Where was he from? Nigeria! He's in Alaska taking our jobs. They're in Houston taking our jobs. Why can't they stay in their own country? Why? I'll tell you why: because they are corrupt. Their governments are so corrupt, they rob the people blind and bring it all here to spend. And their people run away and come down here and take our jobs! We can't have that! If I become president, we'll send them all home. We'll build a wall at the Atlantic Shore. Then maybe we'll re-colonize them because obviously they did not learn a damn thing from the British!"
The foregoing is a statement that has been going round in recent days. It was credited to Mr. Donald Trump, who incidentally is the front runner among those seeking the ticket of the Republican Party for November's presidential election in the United States. He reportedly made the "threat" during a rally at Wichita, Kansas, in the course of his campaign that is perhaps the biggest prime-time entertainment programme in America.
If indeed Trump made the comment, which has not been denied, it is important to first highlight a few things. One, even though he is enjoying all the attention he wants, which is all that matters to Trump, it is not likely that he will get the GOP ticket. I am almost certain that when the chips are down, GOP voters will come to terms with the wisdom in a Yoruba adage that while it may be fun to watch a mad person dancing in the market place, nobody would wish such to be his/her child, which then means that the Republican members would be sensible enough to accept that a candidate like Trump would take them nowhere at the polls. 
Two, even if Trump is able to contrive a victory in the primaries with the coalition of the bigots that he leads and becomes the GOP candidate at the election, I doubt if Americans would want to entrust their future to such an unstable character. The point here is that we are not the only people Trump is insulting. His campaign utterances run counter to the very values on which America was founded. And for that reason, it is not only Nigerian-Americans that will shoot down his candidacy, his fellow Americans, the British (whose parliament is debating whether or not to ban him from their country), the Mexicans, the Islamic world etc will join forces to hack Trump off the screen. 
Three, in the unlikely event that Trump even becomes the president of the United States, there are things he would not be able to do because of constitutional constraints. One of them is that he cannot just wake up and decide who can stay in America and who should go "home" in a nation of immigrants! The USA is not like his "Apprentice" show on television where he would have the power to hire and fire citizens.
Meanwhile, I know many Nigerians are angry (and rightly so) that Trump has criminalized our country and people. But given the way in which we romanticize corruption (just a few days ago we were told that some unnamed 55 former Nigerian public officials stole N1.34 trillion), have we not conferred on our nation the badge of sleaze? For instance, if you challenge Trump to provide evidence for his allegation that we are a corrupt people, he can simply just ask you to Google it! 
Therefore, whatever we may feel about Trump, who has a penchant for making irresponsible remarks, we must also recognize that in Nigeria, we also criminalise ourselves a lot. Wherever President Muhammadu Buhari goes, he talks about corruption in our country, which is fair enough, but he has never spared a sentence in praise of majority of our people who are honest, hardworking and for whom you cannot impute corruption. That sort of one-sided narrative from our number one citizen has to change.
All said, I have no problem with those who may wish to challenge Trump even though I see that as a waste of time with such an incorrigible fellow. I would rather that we direct our anger inwards. We are a resourceful people and if we maximize our potentials, despite the crash in oil prices, we can begin to do things that would promote the welfare of our people while using the instrumentality of the law (rather than empty propaganda) to deal with bad behaviour in our country. We just need to put our house in order. 
The Verdict by Olusegun Adeniyi; Email: olusegun.adeniyi@thisdaylive.com