Who Authorised Police Helicopter To Kwara? What Are The Contents?
As police and INEC conflict on purpose
EDITORIAL
Since a police helicopter landed at St. Paul's Primary School, Omu Aran, Kwara State, the question on the lips of Nigerians are:
"Who authorised police chopper to Kwara?"
"What are the contents?"
The questions became pertinent especially after the Independent Nation Electoral Commission [INEC] openly denied any relationship with the helicopter.
See attached INEC response below: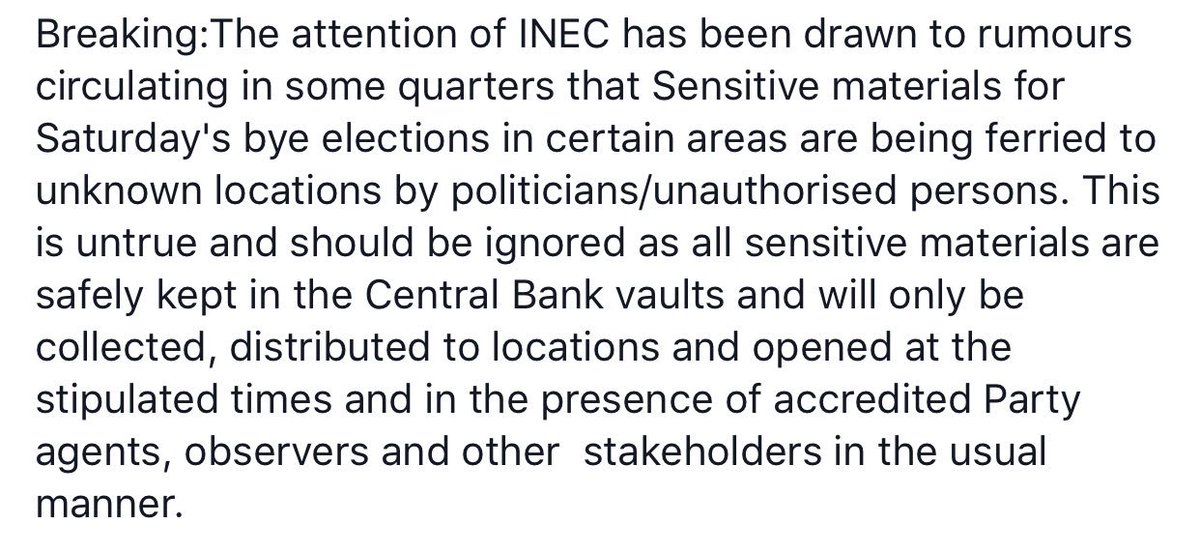 According to eyewitnesses, immediately it landed around 5.30pm on Wednesday, the men aboard allegedly brought out five Ghana-Must-Go bags, suspected to be cash, and dropped them in the vehicle and flew away [See the opening image].
The vehicle reportedly belongs to one Alhaji Tunji Olawuyi, popularly known as Ajulo Opin, an All Progressives Congress [APC] House of Representatives candidate in Saturday's bye-election
On its part, the Nigeria Police Force has also denied that its helicopter and vehicle were used to move cash as reported in some social media.
Some reports stated that the police helicopter that landed at the Primary School in Omuaran, Kwara State, offloaded cash into a waiting vehicle belonging to a candidate of a political party in the State.
A statement by the force spokesman, Acting DCP Jimoh Moshood on Thursday in Abuja, says the helicopters were deployed for surveillance and airlift of officers in the Saturday Ekiti/Irepodun/Oke-Federal Constituency by-election.
Taking to its Twitter handle @PoliceNG, the police tweeted:
"@PoliceNG wishes to implore the General Public and the media to disregard and discountenance a publication in some social media platforms that an Helicopter belonging to the Force that landed at ST. PAUL PRIMARY SCHOOL, OMUARAN, Kwara State off- loaded cash into a vehicle".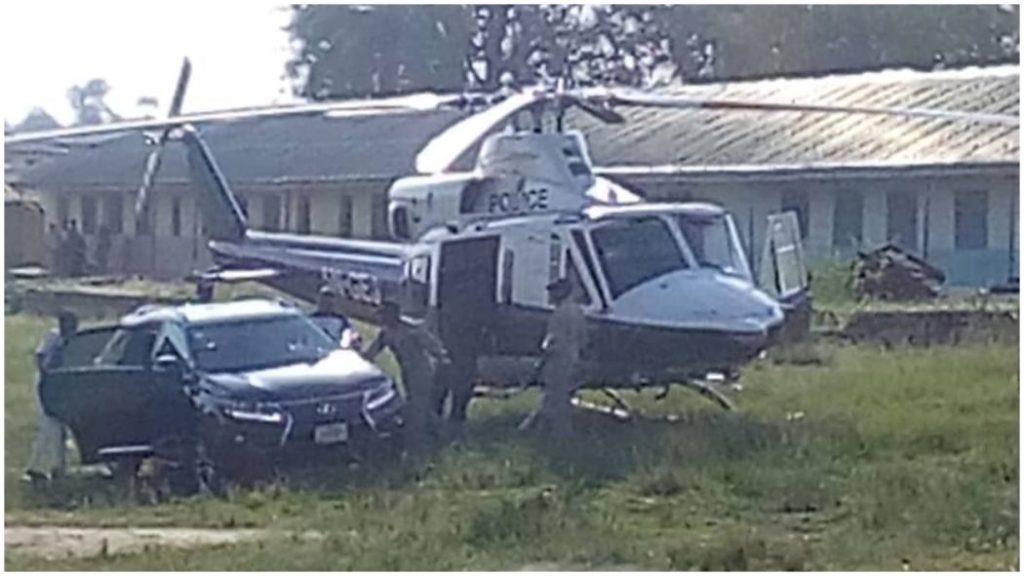 Curious minds that spoke to ElombahNews on the development have, however, expressed dissatisfaction with the explanations provided by the police.
They are seeking answers to "what a police helicopter dropped off in a private vehicle of a politician, a few days to a major election in which the said politician is a contestant!"
One such analyst with this medium noted with interest that the IG had also reportedly changed all the DPOs in that axis recently preparatory to the Saturday election.
He said that the IGP has questions to answer as far as this unwholesome development is concerned.
Recall that a member of the lower chamber of the National Assembly, Mrs. Funke Adedoyin died recently and INEC is conducting a bye-election to fill the vacancy this Saturday.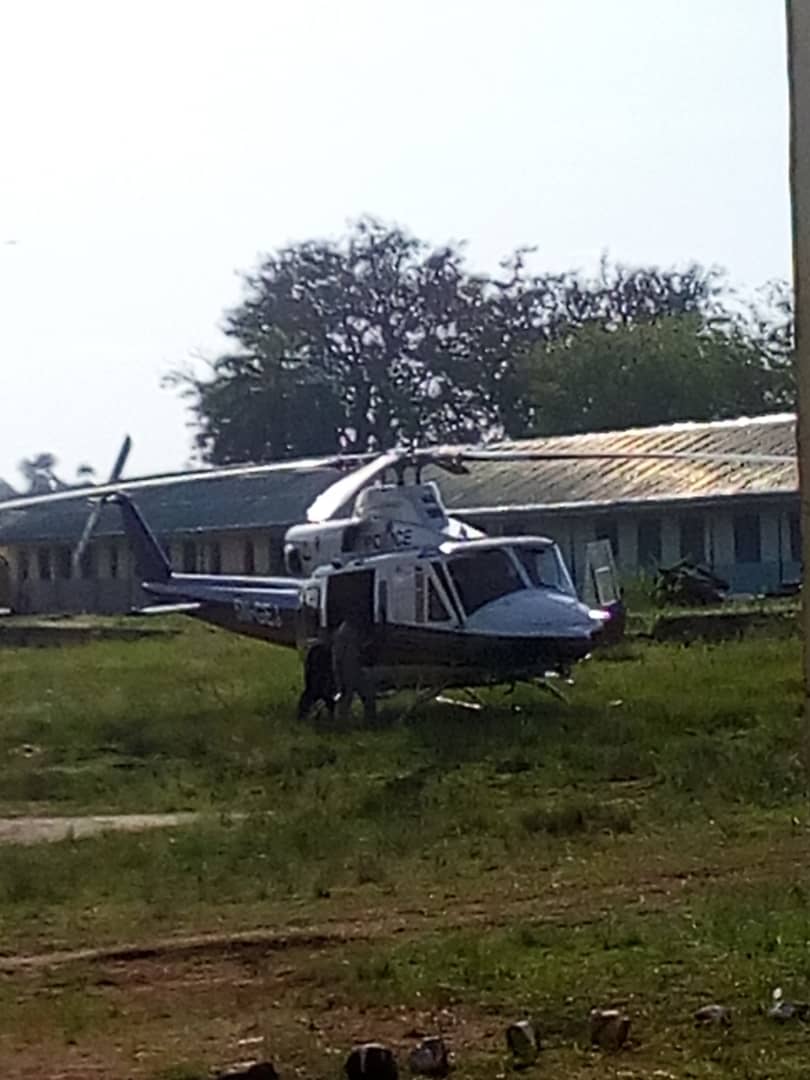 NIGERIANS REACT:
I am Baba Idris @babaidris090:
"Nigerian police helicopter just landed in st Paul's Primary school Omu Aran in Kwara South Senatorial District just now.
"5 Ghana must go bags loaded with cash was dropped and transported to Ajuloopin's cars (Ajuloopin is
"@Kwara_APC's Candidate for the upcoming by election)".
timex4us @timex4us1:
"So what is the helicopter doing there with the car or the APC aspirant a police officer?"
Uchenna @Demoore90210:
"Do you mean this Police helicopter that landed in Kwara to load cash in a vehicle? (Inset pic)
"Why should we discountenance it? Is the helicopter from Mali?"
ıfý™ @nnekei:
"Ahead of Saturday's House of Reps bye-election for Irepodun-Isin-Oke-ero-Ekiti federal constituency, this police helicopter landed in st Paul's Primary Sch Omu Aran, Kwara State, just now."