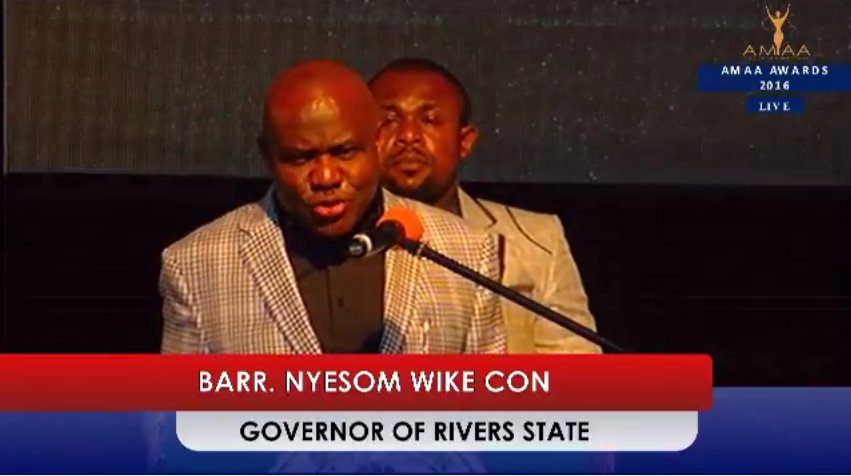 Rivers State Governor , Nyesom Ezenwo Wike has declared that his administration  will transform  the secondary healthcare sector of the state  as a means of improving  the  living standard of the people.
The governor  said that the state government  resolved  to revive the secondary  healthcare facilities  because  they were  abandoned  for over two decades.
He spoke on Monday  at Abonnema in Akuku-Toru Local Government Area and Buguma in Asari-Toru Local Government Area  where he flagged-off the rehabilitation of the General Hospital , Abonnema and General Hospital , Buguma . 
The governor  said  that  his administration  is bringing  healthcare  back to the people, pointing out that  for decades people from Buguma  and Abonnema  have been  forced to travel all the way to Port Harcourt  to access  quality  healthcare . 
He said : "The condition  of  these hospitals will make anyone cry. What we are doing is to rehabilitate  the hospitals, upgrade the facilities  and ensure that people from Buguma and Abonnema  get  quality healthcare ".
The governor  noted that his administration  has  already  completed work at the Obonnema-Abonnema Link Road in Akuku-Toru , about to complete the rehabilitation of the Nyemoni Grammar School and the Abonnema  Ring Road.
The governor  stated that work will start on the reconstruction  of  Buguma Internal Roads in Asari-Toru Local Government Area , while the drainage  of Buguma Town  will be completed . 
He added the administration  has also awarded contract for the sand-filling of Abalama in Asari-Toru Local Government Area . 
The governor said : "The people  of Asari-Toru and Akuku-Toru Local Government Areas deserve  the best. That is why we have come here to flag off the rehabilitation  of  these two important  hospitals".
The governor added that after the upland development  in the two local government  areas , more projects  will be completed in the Oceania area.
In his remarks , Commissioner of Health , Dr Theophilus Odagme said that the state government  for the first time in over three decades will improve  facilities at the hospitals.
Simeon Nwakaudu ,
Special Assistant to the Rivers State 
Governor , Electronic Media . 
28th November , 2016.