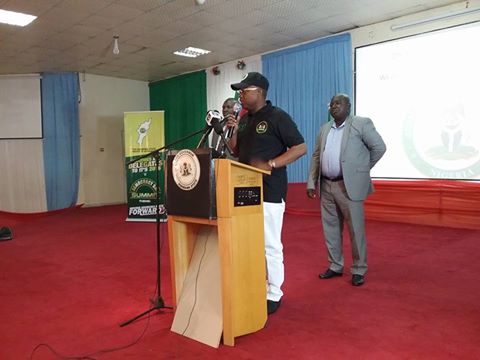 A lawmaker in Adamawa State House of Assembly representing Fufore constituency, Hon. Mohammed Sale Abubakar Maikanti says the world Bank and French Government, are doing quite commendable road constructions, across the rural settlements in the state.
Maikanti who is the chairman House committee on Rural infrastructure and community development revealed that World Bank have link up communities with rural and federal roads across the 21 local governments of the state.
He led a delegation of members of his committee in the company of Rural Access and Mobilization Projects 2 (RAMP-2) coordinator of the state to Mubi, Michika, Madagali and Maiha to supervise roads awarded to contractors. Whether they are meeting the specify agreement.
"We are legislators in the state and we must be up and doing to do what we have been elected to do, one of the reasons is to make sure what is in the budget is implementable and meet the specify agreement " Maikanti said.
He however cautioned contractors who are not doing their work base on the terms of agreement. They  should begin to do the needful or the contract should be withdrawn from them.
The honourable law maker took his time and appreciates the progressive leadership style of Governor Muhammadu Umaru Jibrilla Bindow for given out the counterpart funding to make the job going.
"I want to tell you Bindow really want to change Adamawa state in the area of roads construction, believe you me if not money were given by the state government as counterpart funding the World Bank will not do anything regarding our rural communities who have poor roads networks.
"So Bindow and World Bank are really working hard to see our rural communities are network with good accessible roads to boost the socio economy activities of our local farmers. ". He added