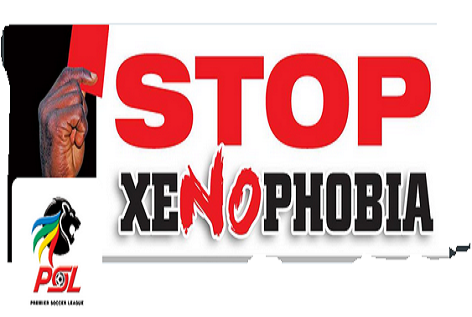 The ongoing attack of Nigerians by South Africans in their country has, understandably, sparked widespread rage. 
Reports have it that over one hundred innocent Nigerians have lost their lives in South Africa in the last two years due to mob action sparked off by different reasons which are at best flimsy and at worst lazy.
In the attacks, shops, offices, homes and other properties of Nigerians have been looted and destroyed while the less fortunate ones have lost their lives. 
The reasons for these inexplicable and what has become a regular attack on brothers from other African nations, according to aggrieved South African nationals, range from Nigerians taking up their jobs and businesses, marrying their girls, getting involved in crime etc.
South Africa cannot close itself to itself; it cannot be an island to itself. 
We also have foreigners in Nigeria who are taking up jobs that ordinarily Nigerians should be employed for, but we have not gone after those foreigners to kill them.
Rather, as it would be expected of civilized nations, Nigeria has made appreciable attempts to ensure that while foreigners are not denied their rights to work in our country, our local content law also ensures that a fair percentage of jobs goes to Nigerians. 
Although we have not been able to implement this to a large extent, the fact here is that it does not make us barbaric as to begin to murder innocent men and women.
If one of the reasons South Africans are going after foreigners is because they believe the foreigners are involved in crime, why then are the South Africans repaying the purported crime with crime? 
In what way are the South Africans showing themselves to be better than the foreigners they are accusing when the overwhelming motive of their xenophobic attack is to create opportunities to loot shops and business places of Nigerians and other African nationals, an opportunity they have so shamelessly taken very well to assuage the hunger ravaging them.
On the issue of our men marrying South African girls, that is nobody's fault. Just like the issue of jobs, every girl wants to marry a handsome, smart, civil, well-educated and industrious man. 
These qualities are never found wanting in our ever highly sociable, yet, well-brought up men wired to care and cater for the general well-being and romantic needs of their wives. 
Rather than be jealous of Nigerians over this, South Africans should rather up their own game and blame nobody for their woes. 
After all, we also have "white guys" "spoiling" some of our own girls here in Nigeria. Rather than kill them, our men are competing favourably as many European and American women also fall for our men. 
That is the beauty of healthy competition!
Crime as an excuse for killing foreigners is an indictment on the systemic failure of the security apparatus in South Africa. 
In a country where things work, it is the duty of the justice system to bring criminals to book and not that of hoodlums.
Apartheid is one dark era in the history of South Africa that the country should be eternally grateful to Nigeria for her role in bringing the era to an end at the time it did.
According to details gleaned from Mawuna Remarque Koutonin, as far back as April 1961, just six months after Nigeria's own emancipation from over 150 years of back-breaking colonial rule, and in reaction to the Sharpeville massacre of March 1960, Tafawa Balewa, then Prime Minister of Nigeria, wrote to the African National Congress (ANC), promising them of Nigeria's total support, saying "…the battle against apartheid has just begun".
To make good his promise, Tafawa Balewa worked to ensure South Africa was expelled from the Commonwealth in 1961 just as a way of getting at the then ruling white minorities.
Are these ungrateful South Africans aware that Nigeria was the first country to provide direct financial aid to the ANC from the 1960's? 
In the 1970's, Nigeria started giving the ANC and the Pan Africanist Congress (PAC) an annual subvention of a whopping $5million to help them in the struggle. 
For the sake of South Africans, Nigeria set up a Relief Fund to cater specifically for their educational needs and general welfare through the Southern Africa Relief Fund (SAFR) to which General Olusegun Obasanjo as Head of State contributed the sum $3.7 million. 
This is not counting the personal donation of Obasanjo to the tune of $3,000 while every member of his cabinet made personal donations of $1,500 each to the South African cause.
Civil servants made 2% of their income to the Fund in what was then known as the "Mandela Tax" while students joyfully skipped their lunch at school just to be able to contribute to the Fund. 
Just six months after, the Fund had amassed a whopping sum of $10.5million sent to the South Africans.
When the apartheid regime attempted to change the language of learning to Afrikaans, there was uproar among the black students which led to the massacre of 700 of them, and this disrupted the educational system there. 
Owing to SAFR, 86 South African students arrived Nigeria to continue with their education for free. Many soon followed after.
Apart from this, Nigeria had provided safe havens for black South African leaders and other exiles including their former president Thabo Mbeki when the heat was too much for them to bear and their safety could no longer be guaranteed.