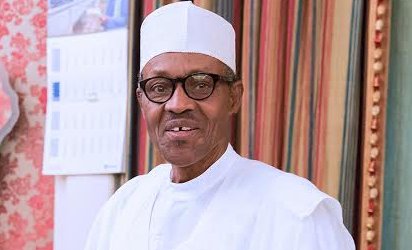 Muhamadu Buhari has said that peace is critical to the development of Niger Delta. He therefore called for a collective approach in solving the issue of militancy in the region. 
He made this assertion while speaking on Tuesday at the State House in Abuja, while holding a high-level meeting with leaders and other stakeholders from the coastal region.
President Buhari said it was imperative for the leaders to unit and seek ways of ending the militancy and the sabotage of oil infrastructure in the zone.
Continuing, he however stated that anyone who had another country apart from Nigeria was free to leave the country. He expressed the determination of his administration to stay focused on its key campaign promises of securing the country, fighting corruption and creating jobs through the improvement of the economy. 
A statement by his spokesman, Mallam Garba Shehu stated that the president listed peace, security, investment and prosperity as close linked together, adding that "if we give peace a chance, investors will come here to invest. Nobody will invest in an insecure environment. "We are determined to make life comfortable and affordable to all Nigerians. 
If anybody has a country to go to, let him go, we will stay here and salvage our country." In welcoming the 16-point request presented for negotiation by the Niger Delta leaders, President Buhari said he was still expecting reports from officials he had instructed to review the implementation of the Amnesty program to determine where government fell short so that amends can be made. 
The President said the service chiefs were putting together their own assessment of the militancy situation, saying "when I have these reports, including this one (just presented), we will revisit the situation (in the region) to ensure that we succeed this time." He however cautioned the leaders of the Delta that they had more to do than anyone else to bring peace to the region, given the influence they have on militant groups. 
President Buhari, who delivered his report card on the war against corruption and the efforts to secure the country repeated his call to the Niger Delta leaders to join the administration in bringing peace to the troubled region. 
"Please Your Excellencies, Your Majesties, Distinguished ladies and gentlemen; we all have our individual constituencies. Let us try to pacify our constituencies. Let us first recover our country, secure the country and let us invite people who will invest. Let us create jobs for our people and let us be accountable to our people where we are sitting on treasuries, whether it is local government, state or the center. We should ensure that we rebuild this country. 
Nobody wants to fail. So, the only way out is, if people understand and believe that we are doing our best at all levels, then we will have some peace. But it they have reason to doubt our performance and sincerity, then we will have problem", he said.