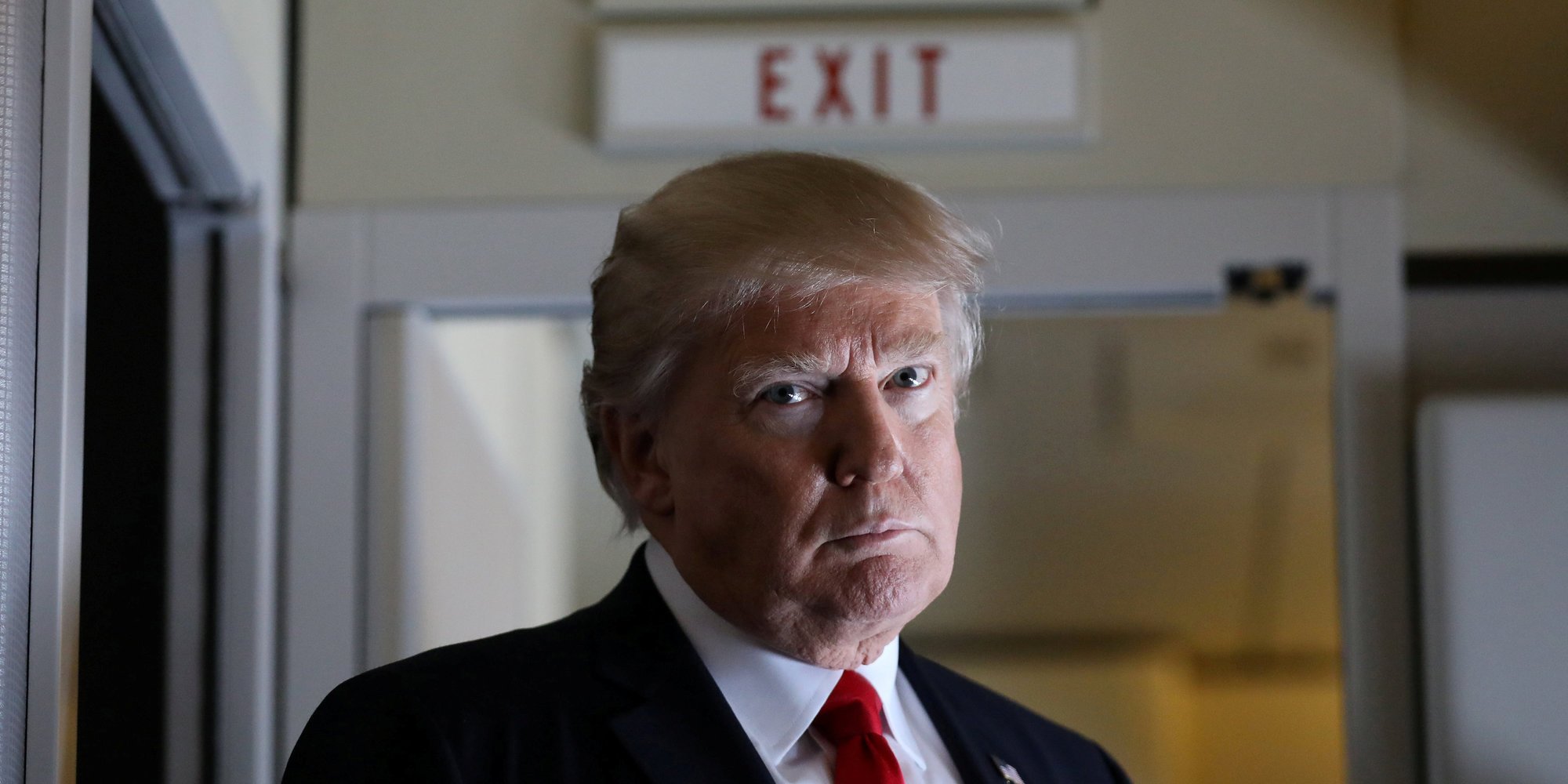 Iran President, Hassan Rouhani has been warned by U.S. President Donald Trump  to "better be careful".
Trump's warning came after Rouhani was quoted as saying that anyone who speaks to Iranians with threats would regret it.
Trump made the comments about Rouhani while flying on the presidential jet carrying him and Japanese Prime Minister Shinzo Abe for a weekend at Trump's Mar-a-Lago retreat in Palm Beach, Florida.
He issued the warning when he was asked in a brief appearance in the press cabin aboard Air Force One about Rouhani's reported remarks to a rally in Tehran to celebrate the anniversary of the Islamic Revolution.
"He better be careful," Trump said.
Rouhani was quoted in media reports as saying Iran had shown in the 38 years since the revolution that "it will make anyone who speaks to Iranians with the language of threats regret it."
Recall that on Feb. 2, Trump put Iran on notice after it fired a a test missile, an action which U.S. said violated a nuclear deal with the West.